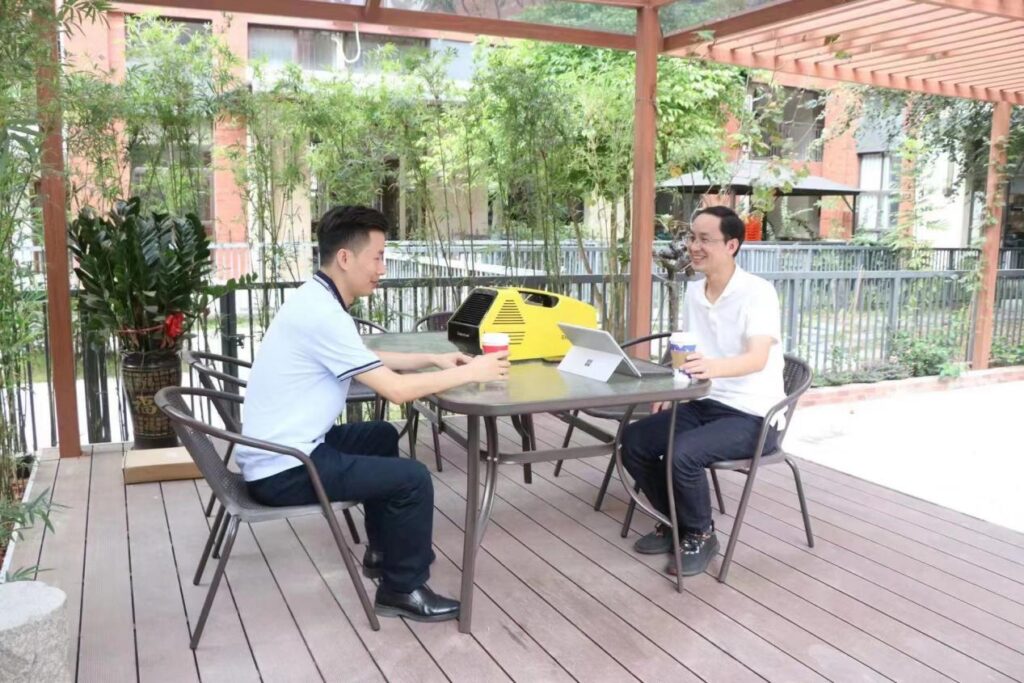 Colin Wang, founder of EnjoyCool, (an outdoor equipment brand that mainly focuses on outdoor portable air conditioners), has always been playful, mischievous and has always had a sense of humor since childhood.
After attending university at the age of 19, the great outdoors deeply attracted him and that his how he began to spend his free time.
After participating in social work, the help and advice from his mentors helped him understand the truth of "making choices and taking responsibility for them". He said, "People should live a rebellious life."


His Daily Life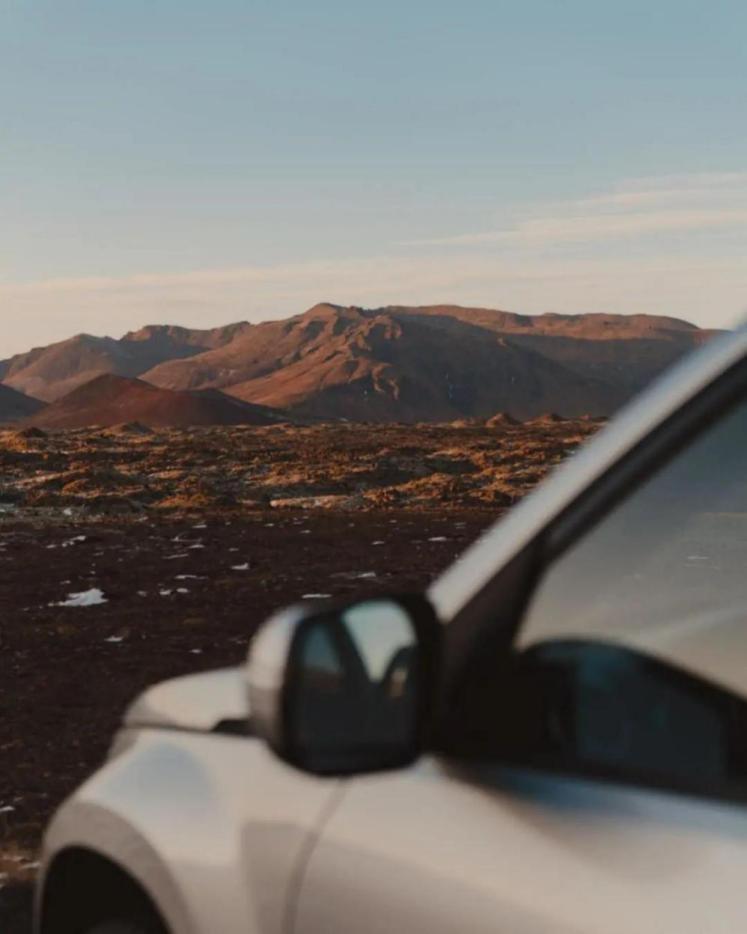 Q: What is your daily life like?
Answer: I have always worked hard in my career, to the point that sometimes I would dream that I was still working.However in recent years, I have started to like reading and writing, and I also enjoy driving outdoors whenever I have free time. I am slowly getting rid of my impetuousness and my temper is becoming more and more stable, possessing a kind of strength that grows from the inside out. Helping me establish and build an outdoor portable AC brand – EnjoyCool, to bring a new outdoor experience for outdoor enthusiasts, so that camping nights are no longer troubled by the heat.

Q: I heard that you know how to enjoy yourself?
Answer: Well, of course you can't be tense all the time. For example, in terms of life, I am always pursuing intelligence and technology, such as induction lamps, dishwashers, Vacuum robots, smart toilets, fitness equipment, along with my company EnjoyCool and our outdoor A/Cs… and how to use them to improve the comfort of life.

Q: What expectations do you have for life?
Answer: There is a saying that goes "Ordinary is normal while becoming famous and getting rich is abnormal", and I am moving closer to the "abnormal" (laughs).


Work and Career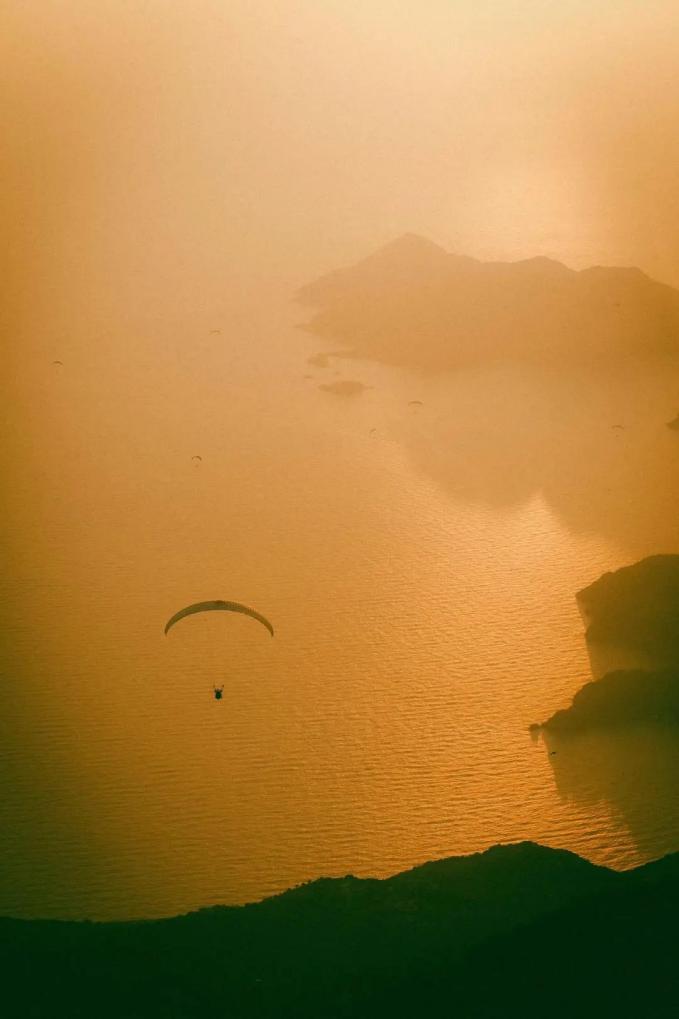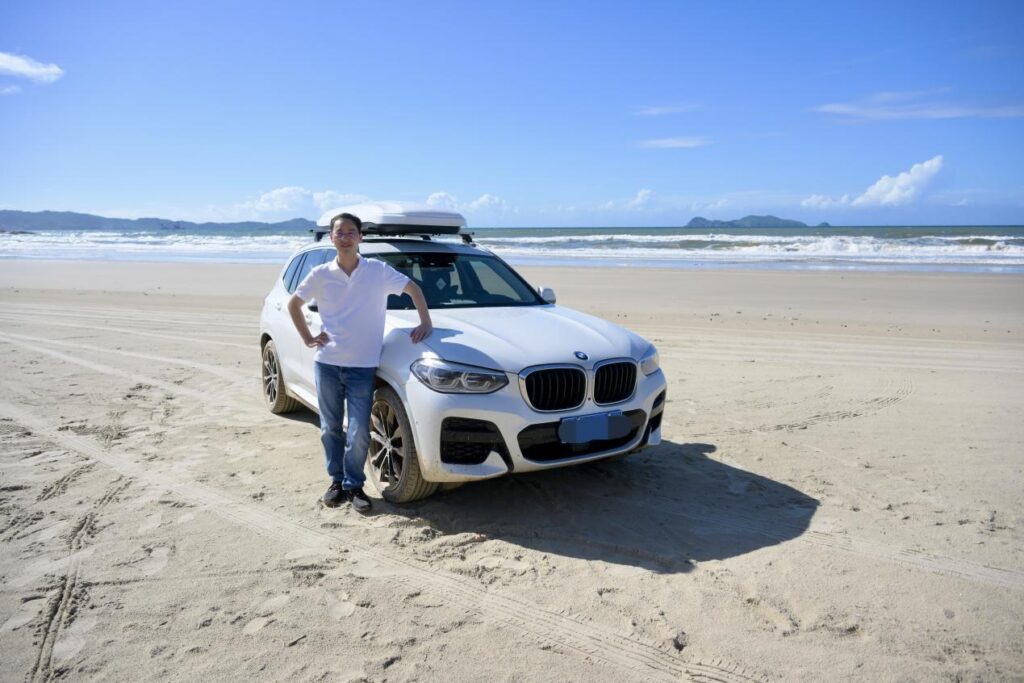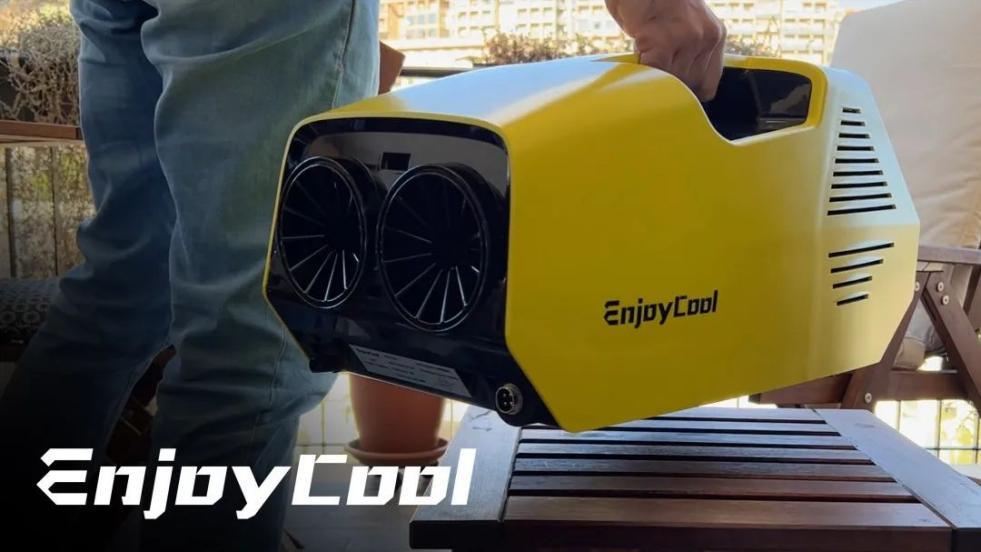 Q: What gave you the idea of starting a business?
Answer: I have been working in a Korea's world top 500 company for more than 8 years, from an intern to an executive.
At 30 years old, I thought, "the people around me are so talented but are still working hard, why should I live to only work and retire? After all, I have accumulated the experience, contacts and methodologies over the years, I could start my own business", and so I did. And Now EnjoyCool has become a relatively well-known brand in the field of Outdoor air conditioners.
Q: Was it risky to leave your stable job?
Answer: Actually, I was quite adventurous and rebellious as a teenager. When I was in college, not long after China joined the WTO, the international trade was very popular. I applied for this major, thinking that it might be very profitable in the future. It was only when I went to school that I realized that my major was not suitable for me, and I still had a lot of free time. So I took advantage of this and started to study the map, and whenever I could, I would pack my bag and head out.
During college, I visited almost all the famous scenic spots in many provinces across the country.

Q: Is there any relationship between the brand you created and your experience?
Answer: Yes. I started to like outdoor activities when I was in college, and when I participated more, I found that a lot of equipment in this field could not satisfy the sense of experience I longed for. When discussing with fellow travelers, it turned out that everyone felt the same way. So I wanted to develop an outdoor air conditioner or a Cool-station, generally a brand for outdoor enthusiasts, to explore and enjoy a better world,I named this brand: EnjoyCool.

Q: Where does your sense of crisis and security mainly come from?
Answer: In the past few years in Shenzhen, I have always maintained a sense crisis of "improving every day, or I will be eliminated". I still often enroll in online courses at my own expense and participate in some industry-related seminars. The process of learning and accumulation keeps me energetic and broad-minded. Constant struggle and progress, what I gain is not only the affirmation of others, but also the realization of personal value, which is the source of my sense of security.

Social Life
Q: Do you usually like to socialize?
Answer: Of course! My usual personal entertainment includes visiting shops, drinking tea, eating, and having discussions with like minded individuals. From time to time, I invite a few friends to go outdoors for camping, picnics, fishing, and playing Frisbee. In recent years, I have participated in more outdoor and camping activities with my family and friends. With my outdoor AC, I am not afraid of the heat, and it also makes my family and friends have more fun outdoors.

Q: It seems that you prefer to socialize offline?
Answer: Yes. No matter in sports or entertainment, the sense of immersion and experience can not be provided by interacting with a screen. Frisbee, for example, has a low threshold and simple rules, making it easy to make new friends. And for camping, being in the wilderness for a long time with a group of friends, food and drinks, sitting together to watch the sunset, the stars, with a Outdoor Power Air conditioner, returning to nature gives a sense decompression and freedom.

Spiritual Pursuit

Q: What is the biggest difference between what you pursue now and what you pursued 10 years ago?
Answer: The so-called economic foundation determines the superstructure. At that time, we were mainly busy making money (laughs), and we were pursuing more material things. Now I spend my time reading books on sociology, psychology, and philosophy when I have time, and I also attend concerts, plays and exhibitions to satisfy my spiritual pursuit. Now I more willing to accept different ideas and cultures and to develop an open mind, For example, at EnjoyCool we regularly collect users' feedback on the use of EnjoyCool portable air conditioners and continue to update and iterate product functions to bring users a better experience.
Q: Where does your happiness come from?
Answer: I think daily play is a source of dopamine, it is direct, enjoyable, and refreshing, but it is fleeting; delaying gratification to learn and overcome some difficulties produces endorphins, which to me, is a more continuous and profound sense of happiness. However these two kinds of happiness are not contradictory, I am pursuing both. Of course, I am also very happy to see that the cool station from EnjoyCool is becoming more and more popular among outdoor enthusiasts around the world.
product name: EnjoyCool Link
Product Category: Outdoor Portable Air Conditioners
sales contact: [email protected]
Advertising cooperation: [email protected]
consumer hotline: (86)-0755-28453525