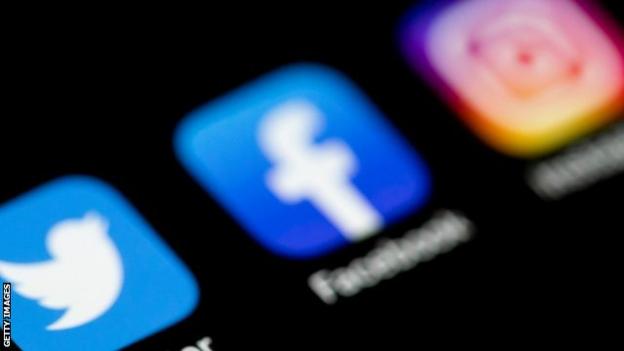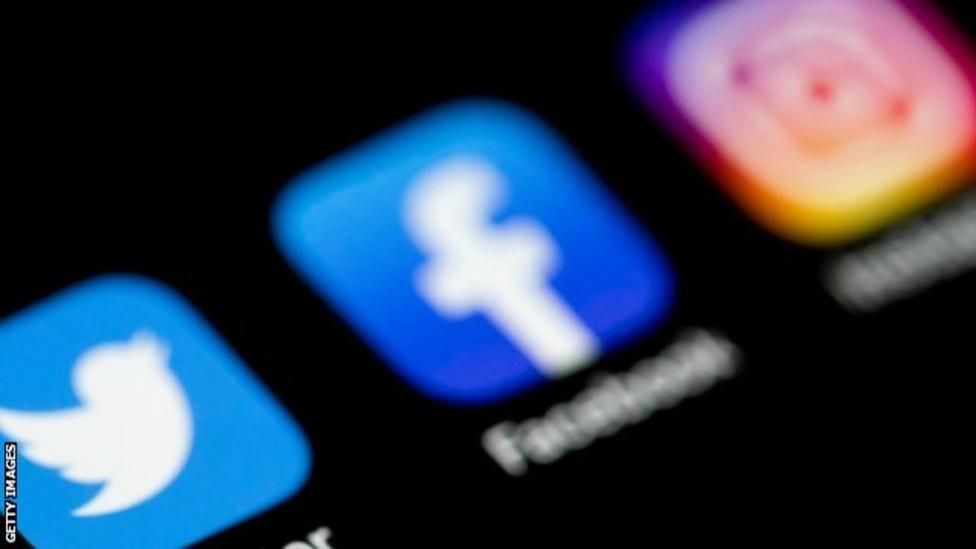 Rugby union and cricket will join football's social media boycott to tackle abuse and discrimination.
England Rugby, Scottish Rugby, Premiership Rugby, clubs and the Rugby Players' Association will be involved.
The England and Wales Cricket Board, first-class counties, women's regional teams and Professional Cricketers' Association have joined the protest.
British Cycling will also take part in the boycott, which is from 15:00 BST on 30 April until 23:59 on 3 May.
Premier League and Women's Super League sponsor Barclays, broadcasters Sky Sports, BT Sport and Talksport and Scottish football clubs will also take part.
Uefa – European football's governing body – will be participating, with its president Aleksander Ceferin saying "we've had enough of these cowards who hide behind their anonymity to spew out their noxious ideologies".
The Rugby Football League has also joined the boycott, with the sport's governing body and its leading clubs and players taking part.
The Rugby Football Union has confirmed that its social media channels, which include England Rugby, Premier 15s, Championship and GB7s will be involved, along with Premier 15s and Championship clubs.
England women take on France on Friday and Red Roses captain Sarah Hunter said that while it was an "important" match "we understand there are bigger and more important issues and hopefully this is an important statement that online hate will not be tolerated".
Seven-time Formula 1 world champion Lewis Hamilton said he was "fully supportive" of the initiative and was considering joining.
"I haven't made any plans but for me it's clear that racism continues to be an issue and social media platforms do need to do more," the 36-year-old said.
"They are able to take steps in helping create an anti-racist society. That's what we have really got to be pushing towards.
"I am really proud that there are so many organisations getting involved."
A statement from F1 read: "F1 is wholly committed to combatting any form of discrimination, online or otherwise.
"However, we continue to work with all platforms and our own audiences to promote respect and positive values and put a stop to racism."
British Horseracing will begin their boycott at 21:00 BST on Friday following a tribute to amateur jockey Lorna Brooke, who died after a fall earlier in April.
Scottish Rugby said its involvement would be supported by Edinburgh Rugby and Glasgow Warriors and it encouraged "member clubs to consider following suit".
"We are committed to making Premiership Rugby a diverse, welcoming and inclusive environment for our staff, players and fans," said Wayne Morris, the chair of Premiership Rugby's diversity and inclusion group.
PCA chief executive Rob Lynch said: "Social media companies have to do more. Our members are often victims of horrific online abuse with little or no punishment for the perpetrators and this has to change."
England bowler Jofra Archer is among a number of athletes to have been targeted by racist abuse on social media this year.
Premier League, English Football League and Women's Super League clubs, as well as league bodies, the Football Association and a number of other football organisations, including anti-discrimination charity Kick It Out, will be involved in the four-day boycott of Twitter, Facebook and Instagram.
Clubs in Scotland will join the Scottish FA, Scottish Professional Football League, Scottish Women's Football and PFA Scotland in switching off all social media activity.
Sports company Adidas, which manufactures more than a third of Premier League kits, including those of Manchester United, Arsenal and Leicester, is stopping all advertising across its platforms this weekend.
Budweiser, which sponsors the England team, is also signing up, with online car retailer Cazoo, shirt sponsors of Aston Villa and Everton, having become on Tuesday the first major football sponsor to announce its support.
The UK government has previously threatened social media companies with "large fines" which could amount to "billions of pounds" if they fail to tackle abuse on their platforms.
Facebook said in February that tougher measures would be taken to tackle the issue.
Last week, Instagram – which is owned by Facebook – announced a tool to enable users to automatically filter out abusive messages from those they do not follow on the platform.