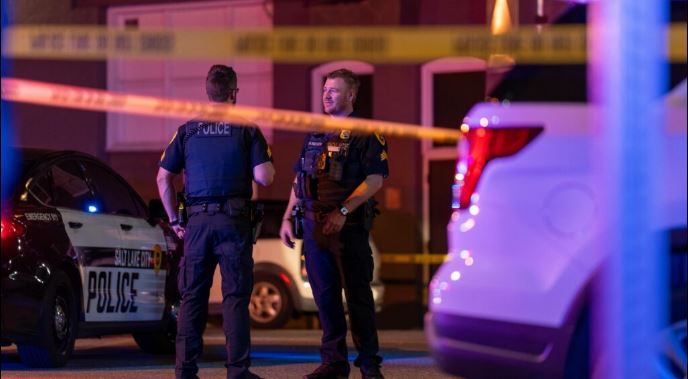 SALT LAKE CITY, Utah, Sept. 4, 2023 (Gephardt Daily) — Salt Lake City Police officials on Monday identified the victim of a fatal shooting that happened early Sunday in the city's downtown entertainment district.
"The victim in this case is identified as 35-year-old Anetone Simanu," the SLCPD statement says.
"Anyone with information about his death is urged to call 801-799-3000. We believe there are people in the community who have information about this case who are not coming forward."
Police responded after a 9-1-1 call came to dispatch at 4:04 a.m. Sunday, and arrived at the scene, a parking lot at 128 W. 300 South, between Pierpont Avenue and 300 South. They found community members performing life-saving efforts on the victim, and officers took over, but the man died at the site of the attack.
"When officers arrived, they found a large and chaotic scene," says a statement issued Sunday by the SLCPD Public Relations Department. "Officers arrested two people for interfering with the investigation. Their names and ages will be released once they are booked into the Salt Lake County Metro Jail.
"Officers and detectives are working to identify the shooter. No arrests connected to the shooting itself have been made."