MLB trade season is upon us. 
While the best player in baseball is staying put, a frontline starter has already joined Shohei Ohtani on the Angels, who knocked over the first big domino by dealing for Lucas Giolito.
The action is sure to ramp up before Tuesday's deadline, as a whopping 20 teams entered this weekend less than five games out of a playoff spot. That can blur the line between buyers (AL, NL) and sellers — a few clubs might operate as both — but also tempt some teams to dangle their superstars. Juan Soto or Nolan Arenado, anyone?
Here's a rundown of all the swaps thus far, along with grades and analysis for the bigger transactions from FOX Sports MLB writers Rowan Kavner, Jake Mintz, Jordan Shusterman and Deesha Thosar.
JULY 29
Rangers to acquire Mets pitcher Max Scherzer (per multiple reports)
Key Stats: 9-4, 4.01 ERA, 107.2 IP, 121 SO, 1.189 WHIP
Who else was involved: Shortstop Luisangel Acuña, the Rangers' third-ranked prospect on MLB Pipeline and Braves superstar Ronald Acuña Jr.'s younger brother, in a 1-for-1 deal. The deal hit a snag for several hours Saturday evening due to its complex structure, which involved Scherzer waiving his no-trade clause, customary review of the involved players' medicals and the Mets sending a large amount of money to Texas in order to help cover all but $22.5 million of Scherzer's remaining contract.
The Rangers have reached an agreement to acquire Max Scherzer from the Mets, per Ken Rosenthal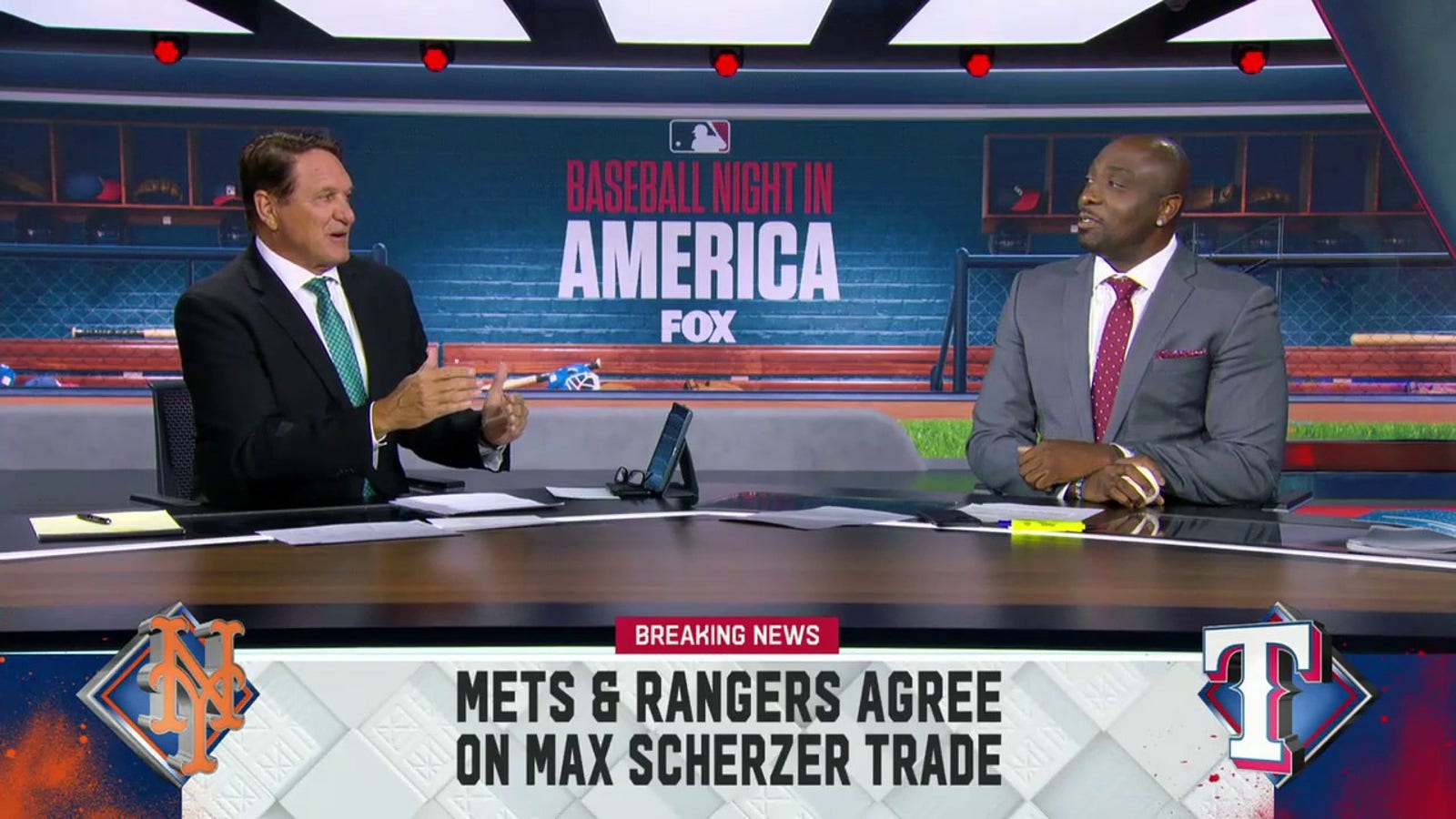 JULY 28
Astros acquire White Sox reliever Kendall Graveman
Key Stats: 3.48 ERA, 44 IP, 42 SO, 1.205 WHIP
Who else was involved: Chicago received minor league catcher Korey Lee, ranked fifth on MLB Pipeline's list of top Astros prospects.
Dodgers acquire White Sox starter Lance Lynn, reliever Joe Kelly
Key Stats:
Lynn: 6-9, 6.47 ERA, 119.2 IP, 144 SO, 1.462 WHIP
Kelly: 4.97 ERA, 29 IP, 41 SO, 1.310 WHIP
Who else was involved: Chicago received minor league pitcher Nick Nastrini (No. 9 on MLB Pipeline's list of top Dodgers prospects), minor league pitcher Jordan Leasure and outfielder Trayce Thompson.
Why it matters: The Dodgers are betting on their ability to extract the most out of players having down years. All four of their deadline additions have played below replacement-level in 2023 but have demonstrated past productivity and cost relatively little to acquire.
Like the Kiké Hernández deal, their latest move brings back a known commodity and fan favorite who was part of their 2020 World Series club. A mercurial talent, Kelly hasn't experienced the same level of success he enjoyed with the Dodgers in 2020 (1.80 ERA) or 2021 (2.86 ERA) since joining the White Sox. He sports a 5.59 ERA and 1.47 WHIP over the last two years, both career highs for any stop in the reliever's 12-year career. He has dealt with groin and elbow injuries this season that have limited him to 29 innings in 2023.
The Dodgers had expressed interest in Lynn for years, but this season is unlike any in the past for the 2021 All-Star, who has a career-high 6.47 ERA. Lynn and Kelly are similar, however, in that their struggles are juxtaposed with an incredible ability to miss bats.
Kelly's strikeout rate the last two years are the best of his career. While he's actually throwing harder this year at 35 years old than he did last season, it wouldn't be a surprise to see him go back to using his curveball more often in Los Angeles. Lynn's struggles are more confounding. He has allowed more homers and earned runs than any pitcher in baseball this season — and it's not particularly close — while getting more whiffs than ever before.
It'll be easier to judge these moves once we find out how much more the Dodgers do in the coming days. They desperately needed to address their pitching staff at the deadline, so the floor-raising fliers make sense. If Lynn finds his past form, he has the talent to start postseason games. Plus, he has a club option in 2024, making him potentially worth more than the typical rental. The Dodgers are betting this reclamation attempt goes better than it did with Noah Syndergaard, who was just dealt to Cleveland for Amed Rosario.
What do the Astros do, is Blake Snell on the move & more Trade Deadline predictions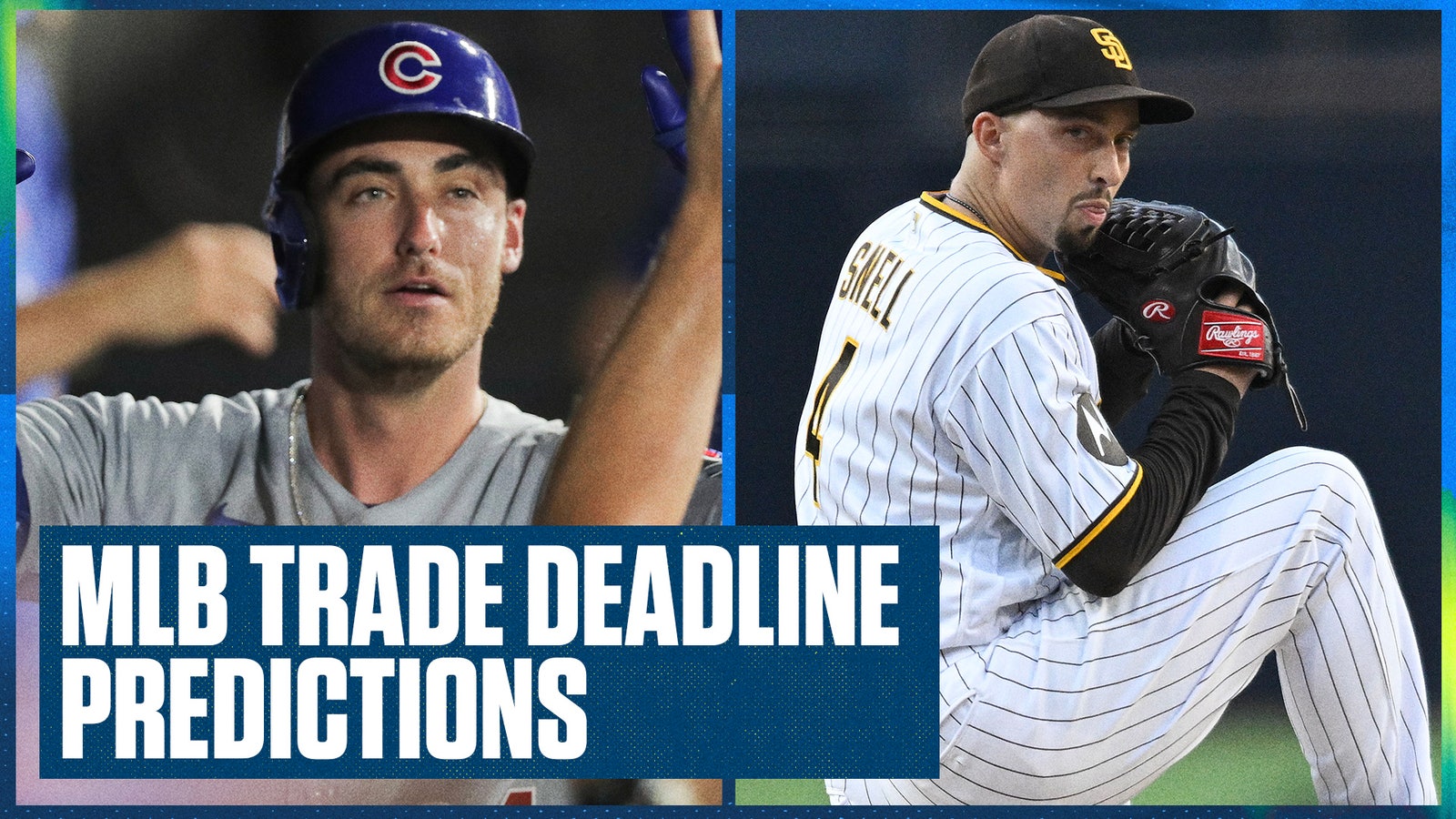 The White Sox, meanwhile, continue doing the necessary work of restocking their farm after getting two of the Angels' top prospects back for Lucas Giolito earlier this week. In this deal, they turned two scuffling major leaguers into multiple members of the esteemed Double-A Tulsa pitching staff. Nastrini, a top-10 Dodgers prospect and 2021 fourth-round pick, has struck out more than 10 batters per nine innings at every stop while improving upon the command issues that plagued him at UCLA. Leasure sports a 3.09 ERA with 56 strikeouts in 35 innings at Tulsa. —Kavner
Dodgers grade: B
White Sox grade: B+
JULY 27
Marlins acquire Mets ace reliever David Robertson 
Key Stats: 2.05 ERA, 44 IP, 14 SV, 48 SO, 1.000 WHIP
Who else was involved: New York received infielder Marco Vargas and catcher Ronald Hernández, ranked 18th and 21st, respectively, on MLB Pipeline's top prospects list for Miami.
Why it matters: If ever there was a sign that the Mets are sellers at this deadline, general manager Billy Eppler made sure nobody would miss it. Word spread that Robertson was traded to the Marlins — the Mets' NL East foe sitting just ahead of them in the wild-card race — mere minutes after they sat through a 90-minute rain delay, broke a tied game, and managed to beat the basement-dwelling Nationals. Congratulations on the win, but we're selling, the front office broadcasted. Try again in 2024. 
Ken Rosenthal on the latest trade deadline rumors on the Mets & Padres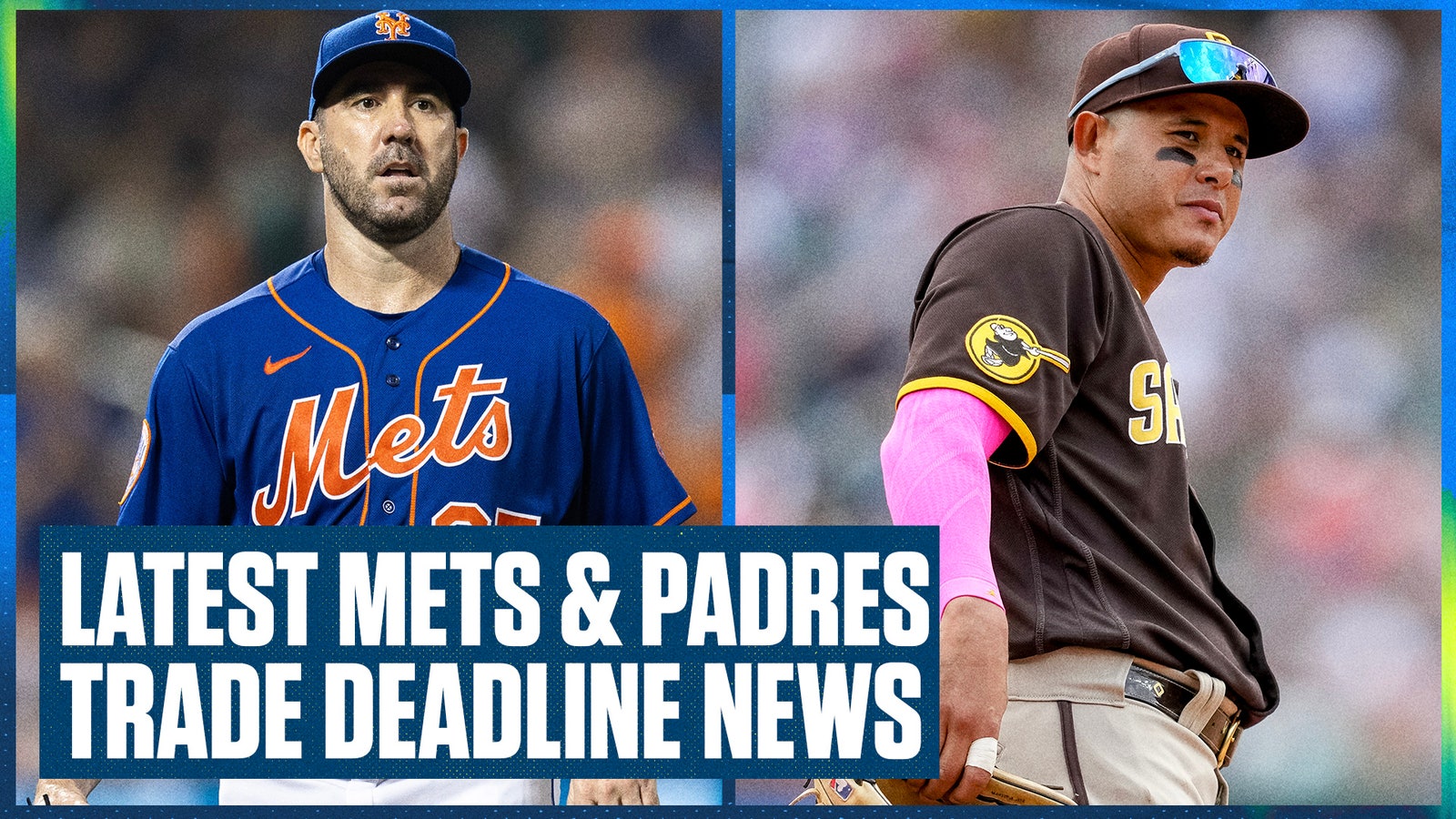 Robertson is one of the top relievers on the trade market, and the Mets in exchange received a pair of interesting minor-league position players. That is in part a puzzling return for the Mets, seeing as how they deeply lack upper-tier arms. Rather than trade Robertson for more pitching, the Mets acquired a pair of teenagers. While it's worth noting they're rated a bit more favorably by FanGraphs, it's surprising the Mets didn't wait at least a few more days to field superior offers. The deadline itself is still five days away, and Robertson was their best trade asset.
The Marlins, a half-game back of Cincinnati and Philadelphia in a tight NL wild-card race, just gained a proven veteran closer with playoff experience who has been terrific this season. Suddenly, their bullpen looks much improved with Robertson joining another new high-leverage right-hander in Jorge López, whom they acquired from Minnesota earlier this week. The Marlins found the right-handed balance they needed in the relief corps to complement lefties A.J. Puk and Tanner Scott. Plus, Miami earns bragging rights for being on the contending side of an intradivision trade. — Thosar
Marlins grade: A
Mets grade: B-
Brewers trade for Pirates first baseman Carlos Santana
Key Stats: .235/.321/.412, 12 HR, 53 RBI, 98 OPS+
Who else was involved: Pittsburgh netted 18-year-old shortstop prospect Jhonny Severino.
Why it matters: Santana figures to slot right in at first base for the Brewers, who have struggled to garner much production from the position all season long. The switch-hitting 37-year-old has been worth 1.5 bWAR this season and brings a lot of playoff experience with him. 
JULY 26
Angels land RHP Lucas Giolito from White Sox
Key Stats: 6-6, 3.79 ERA, 121 IP, 131 SO, 1.223 WHIP
Who else was involved: The Angels also added a valuable bullpen piece in Reynaldo López. In exchange, they sent Chicago their Nos. 2 and 3 prospects, according to MLB Pipeline's rankings: catcher Edgar Quero, a top-100 prospect by most outlets, and left-handed pitcher Ky Bush.
The Angels going for it with Shohei Ohtani is the right move
Why it matters: You can put those Ohtani trade rumors to bed. 
Mere hours after FOX Sports' Tom Verducci reported that Ohtani would not be dealt at the deadline, the Angels went into buy mode and acquired arguably the most coveted starting pitcher on the market. 
It's a move the Angels would only make if they planned to push for their first playoff berth since 2014 — and to keep their two-way superstar for whatever lies ahead. 
While it always seemed like a long shot that Ohtani would be dealt, it wasn't entirely out of the question when this month began. 
Their pitching staff bolstered, the Angels' move all but assures Ohtani will finish out his contract year in Anaheim before becoming the most coveted free agent in baseball history this winter. 
And if Giolito helps the Angels play meaningful baseball in October, it will be a move well worth the cost. — Kavner
Angels grade: B+
White Sox grade: A-
Guardians send SS Amed Rosario to Dodgers for RHP Noah Syndergaard
Key Stats: 
Rosario: .265/.306/.369, 3 HR, 40 RBIs, 89 OPS+
Syndergaard: 1-4, 7.16 ERA, 55.1 IP, 38 SO, 1.446 WHIP
Twins swap reliever Jorge López for Marlins reliever Dylan Floro
Key Stats: 
López: 5.09 ERA, 35.1 IP, 27 SO, 1.274 WHIP
Floro: 4.54 ERA, 39.2 IP, 41 SO, 1.487 WHIP
JULY 25
Dodgers bring back Red Sox OF/IF Kiké Hernández  
Key Stats: .222/.279/.320, 6 HR, 31 RBI, 60 OPS+
Who else was involved: Boston received reliever prospects Nick Robertson and Justin Hagenman.
FOLLOW
Follow your favorites to personalize your FOX Sports experience
---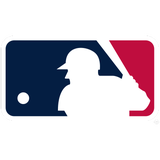 Get more from Major League Baseball Follow your favorites to get information about games, news and more
---