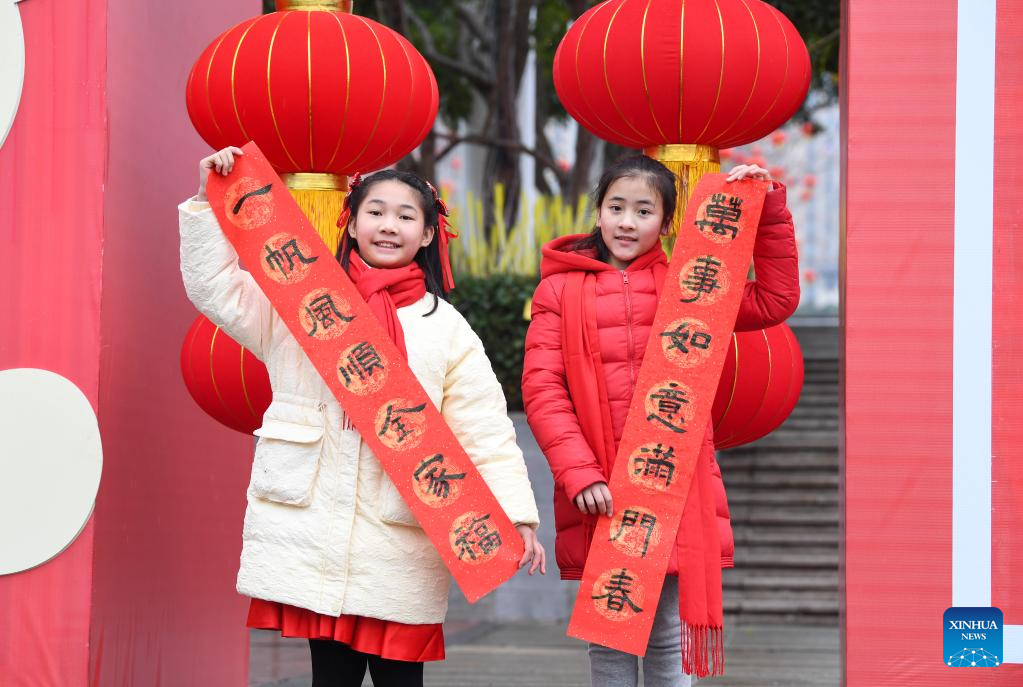 Chinese people will embrace a longer Spring Festival holiday next year after the State Council released the holiday arrangement on Wednesday morning, which soon made headlines online.
According to China's Cabinet, the Spring Festival holiday — the traditional Chinese festival for family reunions — will last eight days from Feb 10 to Feb 17. It is also encouraging government bodies and companies to give employees paid leave on Feb 9, the Eve of Lunar New Year.
The holiday may be extended to nine days including the flexible one-day paid vacation, making it longer than the usual seven days of previous years.
Dai Bin, president of the China Tourism Academy, said that the arrangement is a balanced plan that can help people avoid traffic peaks, and secure a safer and better organized tourism market.
Online travel services provider Qunar said that searches for train tickets and international flights doubled on its platform in just 30 minutes after the arrangements were released. It said that some "early birds" in Shanghai and Changsha in Hunan province have made bookings on the platform.
Travel portal Trip.com Group said that within two hours of the announcement, searches and page views on the platform more than tripled from the day before, and searches for flight tickets for the Spring Festival holiday surged by over 40 percent.
"It was like a big surprise to me and to all Chinese people as we can have such a long holiday!" said Yu Jiemin, a 31-year-old from Shanghai. "Previously, the Spring Festival holiday usually lasts seven days and we spend two days traveling to the destination and returning, which means it leaves us only five days visiting family members or for leisure."
She said her only wish is that her employer can let her start the holiday from Feb 9.
"It's not a compulsory requirement for the company to extend the holiday for one more day, but we Chinese people usually spend Lunar New Year's Eve with family members just like Christmas Eve in Western countries."
Long-distance destinations will be popular choices, Qunar expected. It said that Sanya in Hainan province, Dali in Yunnan province and Beihai in the Guangxi Zhuang autonomous region are so far the most searched domestic destinations on the platform, and visa consultancy to overseas destinations including Australia, Spain and Switzerland has seen remarkable growth.
Yang Guanghui, Qunar's director of the holiday department, said: "We suggest our customers spend at most five days traveling in one single destination, and visiting two to three places if they have a break of seven to eight days. Taking the coastal province Hainan as an example, we suggest the customer spend at most five days in Sanya for a thorough trip, while he or she can book a trip to the island's Haikou, Wanning, Lingshui and Sanya using seven to nine days."
On Wednesday, the Ministry of Transport said small passenger cars will be able to travel toll free from Feb 9 to Feb 17.
The ministry estimates that traffic flows nationwide will hit a new high in the coming Spring Festival due to people's stronger travel desires during the lengthened holiday.
In addition to the Spring Festival holiday, the State Council also published holiday times for seven other traditional holidays in 2024, such as the Tomb Sweeping Day holiday from April 4 to 6 and Mid-Autumn Festival holiday from Sept 15 to 17.