In less than two years, the REAL ID enforcement deadline will be here. And between now and then, travel professionals will need to play a key role in educating customers about what that deadline actually means with regard to one's ability to travel.
Should such consumer education fail to happen, travel advisors are likely to have some very frustrated or unhappy clients on their hands.
That's the latest message from Transportation Security Administration (TSA) Director of REAL ID Simone Davis who recently penned an article that appeared in an industry newsletter distributed to travel advisors.
"We need continued messaging from the travel industry to drive adoption," Davis wrote in the article.
Congress passed the REAL ID Act back in 2005 as part of the September 11th Commission recommendations. The recommendation was designed to establish minimum security standards for state-issued driver's licenses.
Once the enforcement deadline of May 7, 2025 arrives, TSA will no longer be able to accept any license or identification card that does not meet those standards. In other words, a non-compliant driver's license will no longer be sufficient to get through airport security checkpoints around the country.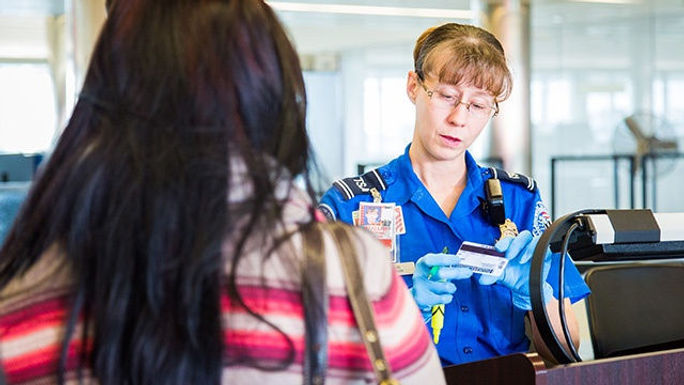 The deadline for implementation had originally be scheduled to take effect last month. It was pushed back by the Department of Homeland Security amid the Covid-19 pandemic.
So how can the travel industry and travel advisors help?
Davis recommends adding content to travel advisor and travel industry websites about REAL ID, explaining what it is and when the deadline for obtaining a REAL ID will arrive. Travel advisors and industry officials might also send targeted emails to clients about REAL ID, suggests the TSA article. Conducting presentations about REAL ID for customers is yet another option.
TSA also suggests including some of the following questions and messaging in communications with clients.
How do I know if I have a REAL ID-compliant license?
Compliant driver's licenses generally have a star symbol in their upper-right corner. You can check for sure by visiting DHS.Gov/REAL-ID. This website also has an interactive tool for customers to see if they're ready for the deadline and instructions about how to get a compliant ID by state or territory.

Who will need REAL ID-compliant identification?
As of May 7, 2025, every traveler 18 years or older will need a compliant driver's license or identification card at airport security checkpoints for domestic travel unless they can present another form of identification accepted by the TSA.
What happens if I can't get a compliant driver's license in time?
As the deadline approaches, travel advisors and travel companies might have customers who waited too long and won't be able to go through the process to get a new identification card in time for travel. Fortunately, they will still have options. Other forms of identity documents will be acceptable including foreign-issued passports, passport cards, and DHS trusted traveler cards like Global Entry, NEXUS, SENTRI, and FAST. The TSA website, TSA.go, has a full list of acceptable IDs.
---
For the latest travel news, updates and deals, subscribe to the daily TravelPulse newsletter here.
Topics From This Article to Explore