In the past, we've talked about the importance of Hispanic travelers to the travel and tourism industry, but this year, we want to highlight Latino owned travel companies.
In this list, you'll find travel and tour companies, hotels, airlines, and travel agencies founded by Dominicans, Mexicans, Puerto Ricans, Costa Ricans, and other Latinos based in North America and the Caribbean.
Remember, you don't have to be Latino to support these travel and tourism companies this Hispanic Heritage Month or any other time throughout the year. They're waiting to design your perfect vacation, introduce you to Latino cuisine, teach you about Afro Latino culture, and so much more.
Latino Travel Agency
Latino Travel is a family-owned travel agency with three locations in Dallas, Fort Worth, and Irving, Texas. Founded by Isaías Rodríguez in 2005, the Latino Travel Agency team designs national and international trips for clients, as well as various guided tours and travel packages.
Equally as important are the other services they provide like document translation from English to Spanish (and vice versa), package shipments to Latin America, money transfers, and more.
Paradores
If you want to have the most memorable stay in Puerto Rico, book a stay at one of 13 hotels known as Paradores. In 1973, Puerto Rico's tourism board created a program to highlight small hotels owned by Puerto Rican families.
To be included in the paradores list, the hotel must have less than 75 rooms, be located outside of San Juan, and be owned by a Puerto Rican family. When you stay at one of the paradores, you're likely to meet the owner and be on a first-name basis with the employees.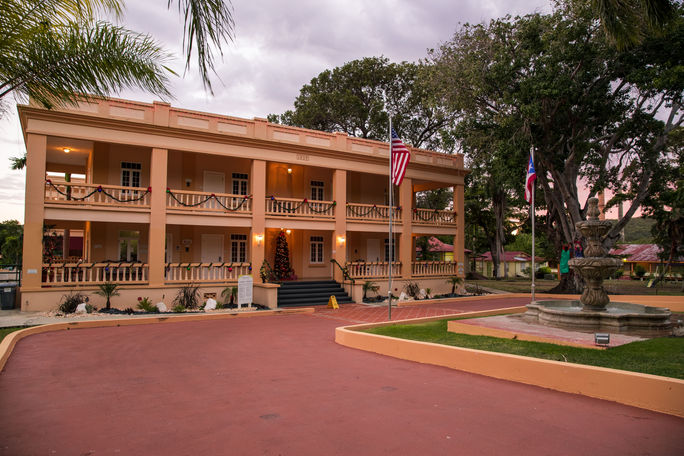 Each of the paradores has their own unique atmosphere and offerings. For instance, you can stay steps away from Boquerón Beach at Parador Boquemar. Then there's Parador El Buen Café, located in the city center of Hatillo, not too far from Rio Camuy Cave Park and Caño Tiburones Nature Reserve. With paradores in the northern, western, and eastern parts of the island, you can explore Puerto Rico in a more localized way.
Afro Latino Travel
Latin America and the Caribbean is home to rich and diverse cultures, one that includes the African Diaspora. Afro Latino Travel is introducing travelers to those very communities and cultures.
Described as a "network of Black Latin Americans based throughout the Americas," Afro Latino Travel has been leading trips and tours and facilitating travel to places like Cuba, Puerto Rico, Colombia, and Panama City. The company was founded in 2010 by Dash Harris Machado and Javier Wallace.
In addition to setting up group trips, they also plan middle school, high school, and university trips that focuses on Black history in Latin America and the Caribbean. Many of their group tours or trips have educational elements and cultural exchanges with Black Latino communities.
Volaris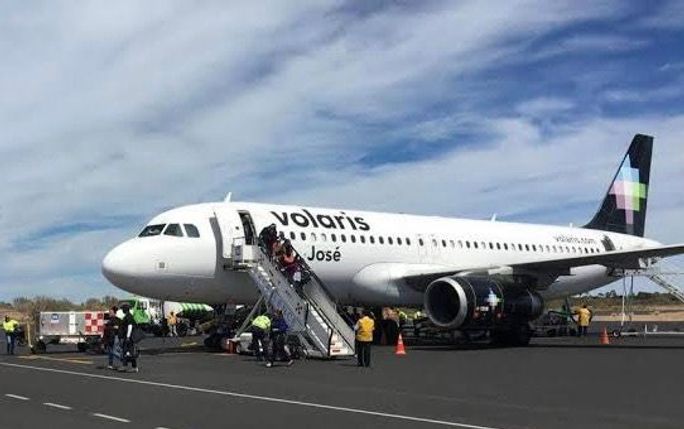 Want to fly throughout Latin America? Do so with Volaris, a low-cost, Mexican-owned airline. Volaris flies between cities in the U.S. – like New York, Los Angeles, Chicago, Oakland, Houston, Orlando, San Antonio, Denver, Washington D.C., Las Vegas, Portland, and more – to popular destinations in Latin America.
Hop on one of their flights and you'll find yourself spending the weekend in Guadalajara, Mexico, San Salvador, El Salvador, Guatemala City, Guatemala, among many others. Flights are as low as $48 one-way.
The Culturist Group
If you're a travel or tourism brand that wants to connect with travelers of diverse backgrounds through culturally-aware messaging, give The Culturist Group a call. The marketing company was founded by Danny Guerrero, an award-winning 20+ year travel and tourism marketing expert who has led industry-wide research with high level brands like Hilton and TripAdvisor to recognize the significance of the Black and Hispanic travel market.
The Culturist Group offers all kinds of marketing and public relations services, and can provide community engagement insight and messaging for the LGBTQ+ traveler, travelers of historically marginalized races and ethnicities, and travelers with disabilities.
Food Tour New Mexico
Nick Peña founded Food Tour New Mexico in 2011, giving tourists the chance to go on foodie adventures in Santa Fe and Albuquerque. Travelers can book from a variety of tours including food tours with wine pairings or a New Mexican Flavors Tour of the Santa Fe Plaza or Old Town Albuquerque.
These multi-hour walking tours tend to include four restaurants or stops, and often have tour guides that are Hispanic or Latino themselves. Food Tour New Mexico has become so popular in the area thanks to Peña, that it's no wonder he was a Santa Fe Hispanic Chamber of Commerce "40 Under 40 Top Business Leaders" Honoree in 2022.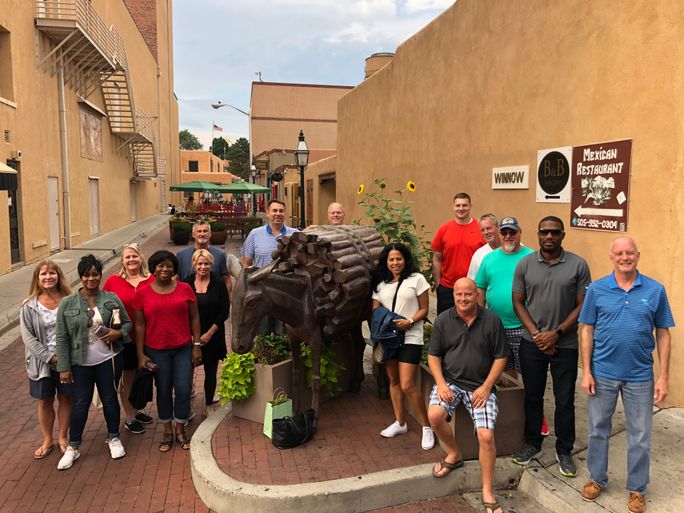 Soul Life Travel
Costa Rica is calling and it's telling you to book your trip with Sadie Jordan, Afro-Costa Rican founder of Soul Life Travel. Jordan wants to show travelers the beauty of Costa Rica and the richness of Afro-Costa Rican culture and communities.
Book a tour with Soul Life Travel and you'll find yourself immersed in the Afro Caribbean culture of Costa Rica in San Jose, Arenal, Puerto Viejo, Limon, Monteverde, and/or the Guanacaste Coast. The itineraries include everything from Indigenous chocolate making experiences to hot springs visits, an Afro-Caribbean farm-to-table meal, and national park tours. Soul Life Travel can also curate trips to Costa Rica for groups of 12 or more.
Around the World Beauty
If you're looking for a unique travel experience, look no further than Around the World Beauty. Founded by Stephanie Flor, Around the World Beauty is a beauty community that brings travelers to places like Guatemala, Costa Rica, India, Bali, Morocco, and Tanzania to learn about different beauty practices and traditions throughout various cultures.
On these trips, travelers will have various tours and experiences such as textile workshops, brunches with local beauty experts, and cultural tours that focus on wellness, health, beauty, and fashion. Flor makes sure that the tours and experiences go toward supporting local women and Indigenous peoples in each destination.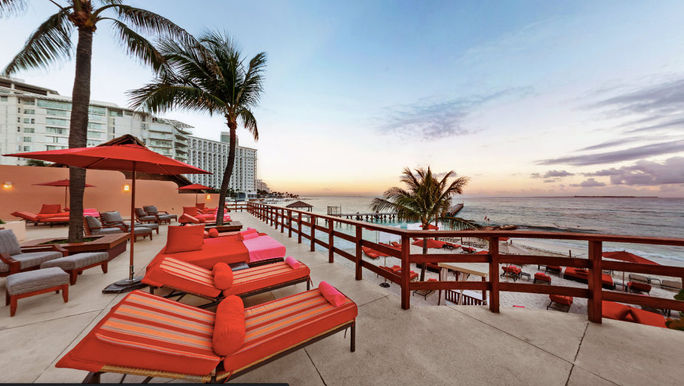 Fiesta Americana Travelty Collection
There is nothing like staying in a locally-owned resort, especially one that has the standards of service you enjoy. That's why you should consider booking a hotel from the Mexican-owned, Fiesta Americana Travelty Collection. Formerly known as La Colección Resorts by Fiesta Americana, this collection of hotels consists of 32 resorts in Mexico and the Dominican Republic.
Under this hotel umbrella are well-known brands like Live Aqua, Grand Fiesta Americana, Curamoria Collection, Fiesta Americana, and The Explorean. Whether you want to visit an urban destination like Mexico City, the beaches of Puerto Vallarta, or be surrounded by the mountains of Oaxaca, Fiesta Americana Travelty Collection has a hotel for you and an easy-to-use website and app to book your stay.
Latino World Travelers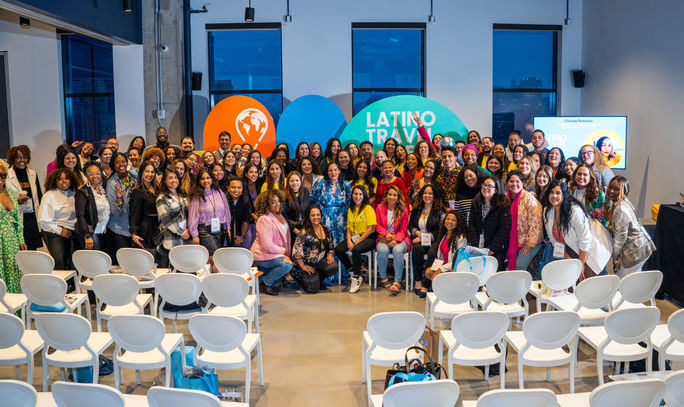 Latino World Travelers is an online community for Latine travelers all across the world. Vanessa Fondeur is a Dominicana with a passion to bring more representation to Latinos in travel and tourism. Beyond the online community, Latino World Travelers hosts Latino Travel Fest every year in New York City.
Featuring Latino speakers from different sectors of travel, tourism, and hospitality, Latino Travel Fest is a great place for Latinos to hear about issues relating to Latinos in the industry, how to become travel content creators, and gain travel tips and insights.
Alamo Travel Group
The Alamo Travel Group was co-founded in 1982 in San Antonio by Patricia Pliego Stout soon after moving from Mexico to the United States. She became the sole owner in 1990.
Over the course of 40-plus years, the Alamo Travel Group has become well known as a government and corporate travel service provider with memberships and accreditation from the likes of The American Society of Travel Agents, the International Airlines Travel Agent Network, and more. Today, Alamo Travel Group is the largest privately held travel agency in San Antonio. 
Topics From This Article to Explore