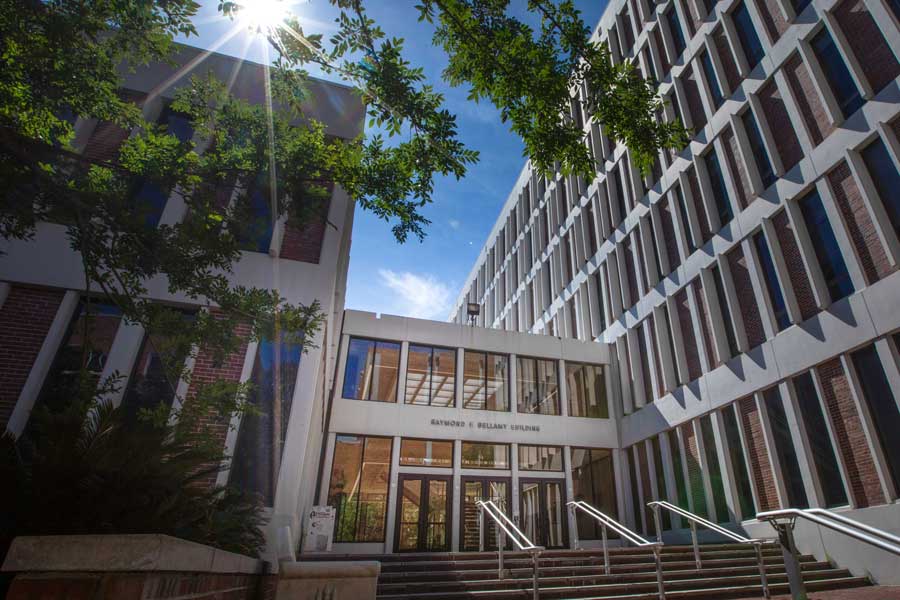 Florida State University's Political Science Department ranks No. 16 in faculty research productivity among all U.S. doctoral programs, a study published by the American Political Science Association finds. 
The study drew on 30 years of research productivity in political science's top scholarly journals. FSU's faculty ranked 16th in per capita productivity and 30th in total publications. 
"APSA's findings demonstrate our faculty's productivity and placement of their work in the top journals in the field," said Tim Chapin, dean of the College of Social Sciences and Public Policy. "I'm proud that the department is ranked 16th for faculty research productivity and 6th amongst public institutions."  
The study compared 120 doctoral-granting political science departments nationally and their research productivity in 19 leading general and subfield political science journals from 1990 to 2018. The study evaluated both per-faculty and total number of publications, as well as weighing publications by number of authors and the journal's impact score. 
Department Chair and Associate Professor of Political Science, Brad Gomez, said the study reflects the faculty's distinguished and consistent productivity. 
"One of the remarkable features of the study is that the authors examined the consistency of faculty scholarly productivity over time," said Gomez. "FSU political science faculty were just as productive at publishing in the top journals during the last 15 years as they were in the preceding 15 years." 
The authors published the full list of 120 doctoral-granting programs with rankings based on their analysis alongside 2021 U.S. News and World Report rankings for comparison. 
The authors noted political science departments housed in public universities "seemed to overpunch their weight, with higher per-faculty journal publication rankings than what was suggested by their reputational rankings among political scientists." 
Unique to this study is its 30-year review window and its division into two 15-year time periods to track growth and consistency among these programs, allowing programs to show their relevance and prominence in modern political science.  
The findings also allow prospective doctoral students to draw a stark line between programs currently making a significant impact and those with declining research productivity.  
FSU's Political Science Department's graduate programs routinely rank among the nation's top-tier, innovative programs published by U.S. News and World Report, landing the program in 41st this year, in addition to FSU's overall ranking as a top-20 public university.  
For more information about the Department of Political Science, visit coss.fsu.edu/polisci or follow @FSUPoliSci on social media for frequent updates.