Hong Kong's economy has shown steady improvement since the start of the year, with consumer spending in the first nine months rebounding to 90 per cent of pre-pandemic levels, the city's finance chief has said.
Financial Secretary Paul Chan Mo-po on Sunday also said the city's appeal to foreign businesses had grown despite escalating geopolitical tensions, noting more than 76 European firms had opened offices in the financial hub so far this year, a 7 per cent increase over the same period in 2022.
"Since the beginning of 2023, Hong Kong's economy has improved continuously," Chan told a radio programme.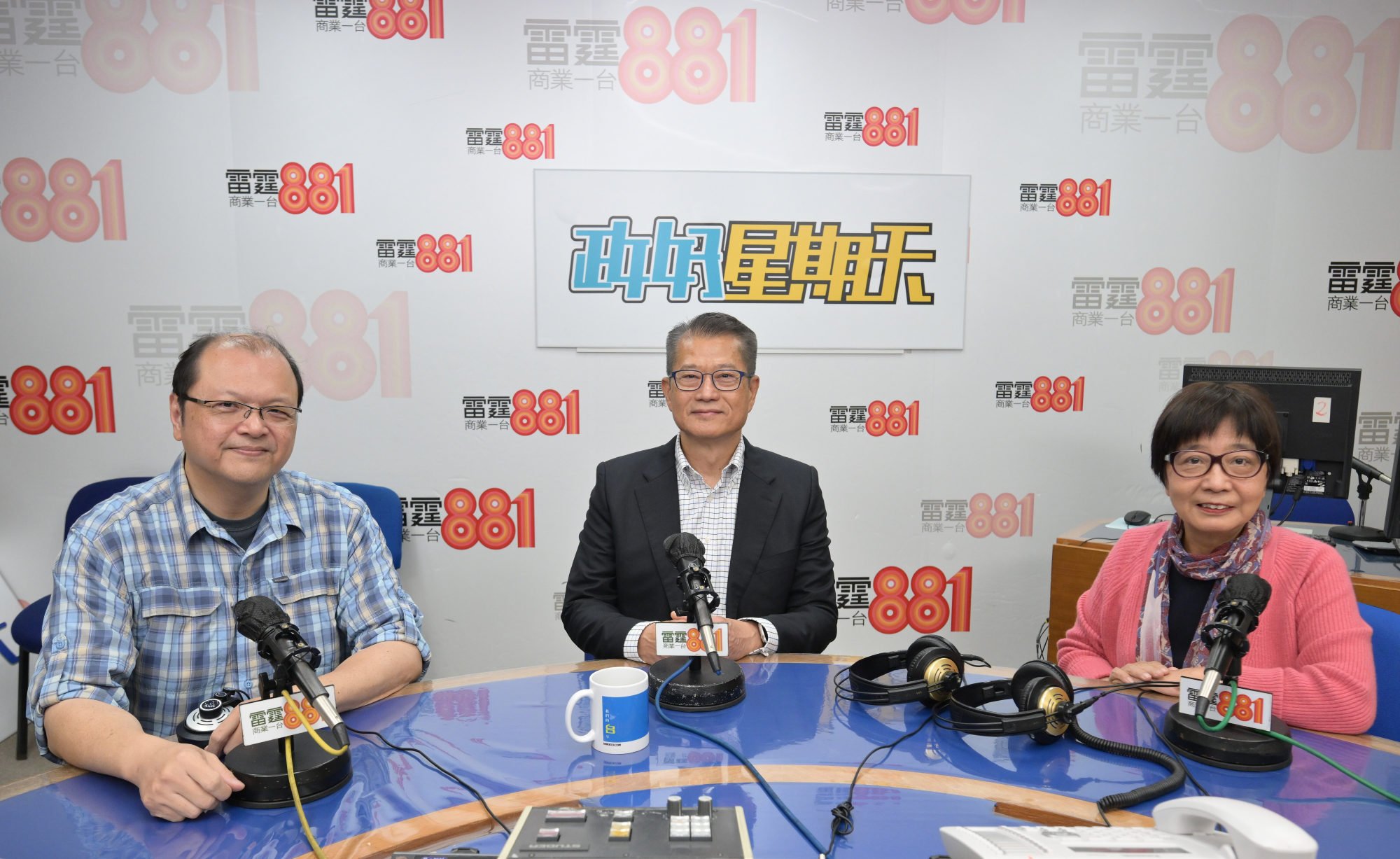 Visitor numbers in the first three quarters had reached about 80 per cent of the figure for the corresponding period in the years before the pandemic hit, while private consumption had rebounded to HK$9.1 billion (US$1.2 billion) – more than 90 per cent of pre-Covid levels, he said.
But the finance chief warned that external factors, such as high interest rates in the United States and global geopolitics, would constantly influence the city's relatively small economy.
The government earlier revised its full-year forecast for growth from between 3.5 and 5.5 per cent to between 4 and 5 per cent, predicting a weakened global trade environment would further weigh on exports.
Hong Kong revises economic forecast for city as weak global trade set to take toll
Authorities said in August that tourism and private spending would continue to drive recovery, while revealing the economy grew 1.5 per cent year on year in the second quarter.
But a consumer confidence index, released by City University on Sunday, showed a decline, standing at 86.8 in the third quarter, down by 2.3 per cent over the previous quarter, but up by 35.2 per cent year on year.
"Sub-indices of commodity prices, property purchases and stock investment are lower than 80, indicating that there is a lack of confidence among Hong Kong consumers," the report said.
The index uses a scale of 0 to 200, where the highest indicates "complete confidence" and anything below 100 showing a lack of confidence.
Despite the economic uncertainties, Chan said foreign companies still favoured Hong Kong as they saw it as a springboard to expanding into the Greater Bay Area, the rest of mainland China and elsewhere in Asia.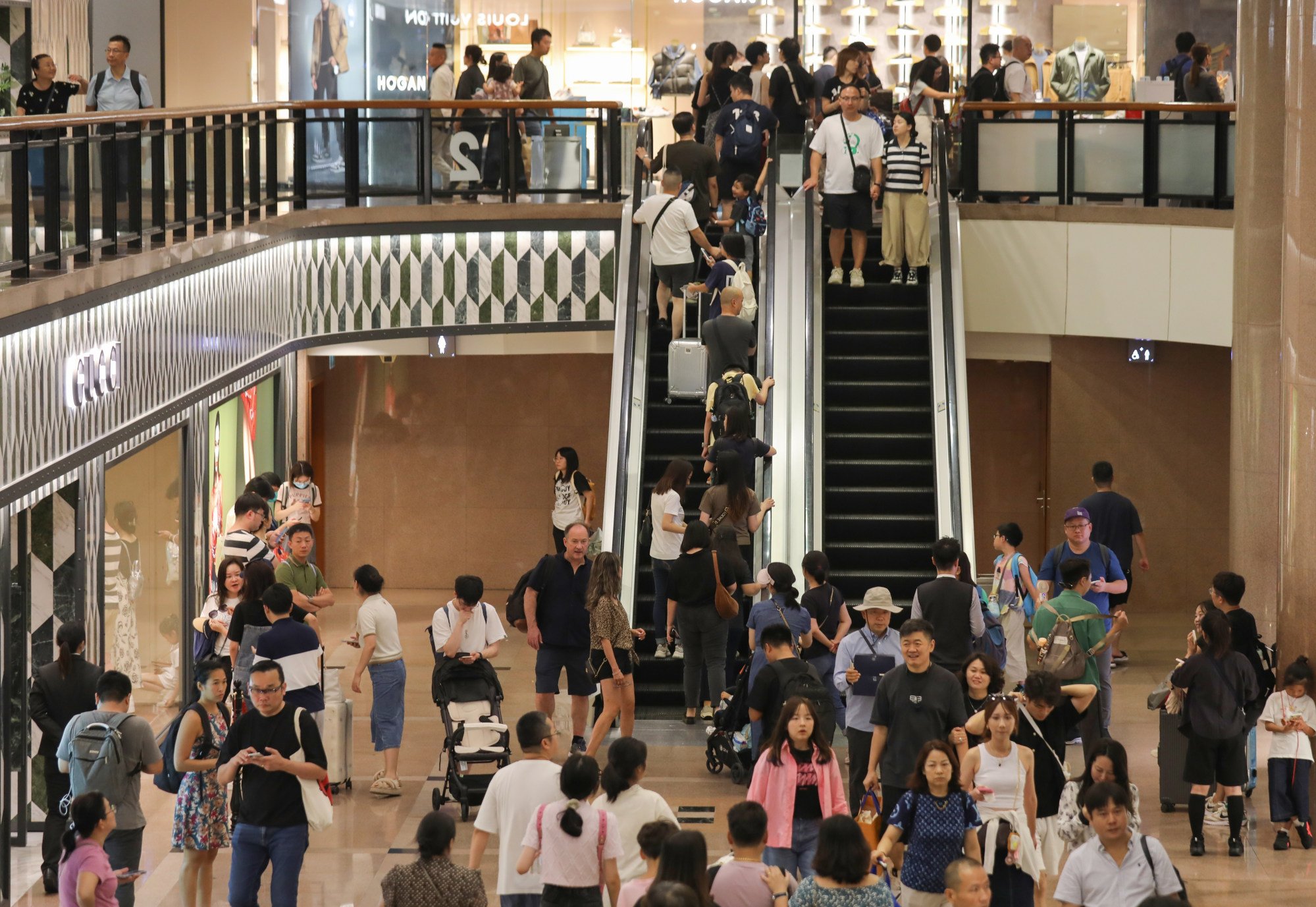 The bay area refers to Beijing's scheme to integrate Hong Kong, Macau and nine mainland cities into an economic powerhouse.
"We also noticed that more talent and foreign businesses, who had left Hong Kong, have been returning to the city since March and the trend has become stronger in recent months," Chan said, without providing data.
Chief Executive John Lee Ka-chiu earlier said 140,000 workers had left the city between the second quarter of 2020 and the same period in 2022.
30 firms to invest HK$30 billion in Hong Kong, 'help spur city's rise' as I&T hub
According to Chan, InvestHK, the government department responsible for foreign direct investment, helped 300 companies set up operations in the city during the first nine months of the year.
The government last Wednesday said more than 30 foreign and mainland companies had pledged to invest about HK$30 billion in the city. Among them are British pharmaceutical giant AstraZeneca and US-based biomedical company Sirnaomics.
"Foreign businesses have recognised Hong Kong's advantages as it is the most open and international city in China thanks to the 'one country, two systems' governing principle and its high degree of rule of law," Chan said.
The finance chief also hinted that more good news was on the horizon as the Office for Attracting Strategic Enterprises (OASES) had been in contact with about 200 companies in the past six months, with some discussions reaching "advanced stages".
Recalling his recent trip to the United Kingdom, France and Germany, Chan said he had noticed many misperceptions about Hong Kong continued to exist due to biased foreign media reports and less contact between the city and the countries amid the pandemic.
He revealed the government would continue to organise events aimed at attracting foreign investors to counter the negative views.
Hong Kong will host the Global Financial Leaders' Investment Summit in November, with 300 top executives, including more than 90 group chairmen or CEOs, from leading global financial institutions expected to attend the event.