West Virginia's Senate Finance chairman objects to a national teachers union leader's comments about academic cuts at the state's flagship university.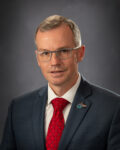 "They insist that West Virginia citizens should reach deeper into their paychecks and subsidize structural deficits within the University," Senate Finance Chairman Eric Tarr, R-Putnam, wrote in an opinion piece addressing the American Federation of Teachers.
Tarr has regularly criticized the AFT and, in this case, called it a "socialist idealogue institution."
West Virginia University faces an estimated budget shortfall of $45 million, which it is aiming to address through tuition increases, the use of financial reserves and by cutting employees and programs.
WVU announced preliminary but significant cutbacks to academic programs last month. The proposal included cutting 169 faculty positions and eliminating 32 of 338 majors. The appeals process is underway now, and the university's board of governors is anticipated to make final decisions next month.
Randi Weingarten, president of the American Federation of Teachers, sent a letter to state and university officials to call proposed cuts "draconian and catastrophic."
"The scope and nature of these cuts raise fundamental questions about WVU's commitment to its students, its surrounding community and the state," Weingarten wrote.
Weingarten concluded her three-page letter by urging university leaders to advocate for increased state support to make up for the projected shortfall.
Tarr objected.
"The real reason that the AFT has inserted themselves into this situation is they are worried that other public universities will start to wake up and correct their own course. Unbridled spending by liberal 'educators' created the mess our country's higher education institutions find themselves in. For the sake of families and taxpayers who pay for their children to attend college, let's hope West Virginia has started a trend and won't stand alone in doing what's right.
West Virginia has had enough of the AFT and the NEA social agenda influencing education policy.  All we need to validate our conservative decisions as legislators is to have the AFT, WVEA, ACLU, LGBTQ, or AFL-CIO complain about those decisions," he wrote.
Tarr noted that the legislature passed a higher education funding formula in 2021 laying out a blueprint on how to drive funding to any West Virginia public university.
"The way to benefit from that formula is to provide degrees that lead to jobs.  WVU is now making changes that will permit that to occur," he wrote. "President Gee and West Virginia University should ignore the likes of the AFT socialists."
Critics say one of the factors driving the university's financial gap is flat or declining state support for higher education.
If West Virginia lawmakers had kept higher education funding at the same levels as a decade ago, WVU would have an estimated additional $37.6 million in state funding for the coming fiscal year, closing the majority of this year's budget gap, according to an analysis by the West Virginia Center for Budget & Policy.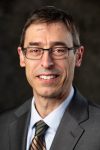 "There's blame to go around, and the Legislature does share responsibility," Delegate Evan Hansen, D-Monongalia, said on MetroNews' "Talkline."
"The numbers I've seen is that if the Legislature had not been defunding public education over the last decade, WVU would have had $38 million additional dollars this year, which is a large portion of the shortfall."
Hansen noted the state's own financial situation has improved in recent years, with officials touting a surplus at the end of the most recent fiscal year.
During a special session earlier this month, Hansen proposed an amendment that could have appropriated $45 million to the university, but it was ruled not germane to the main bill under consideration. He said that would have brought WVU closer to its historic allocation level while buying the university more time to consider its mission and financial priorities.
"This is a question of priorities and whether state government feels that our flagship university needs to be strong and offer a wide variety of majors to support so many different types of occupations and so many different things across the entire state," Hansen said.