Aug 04, 2023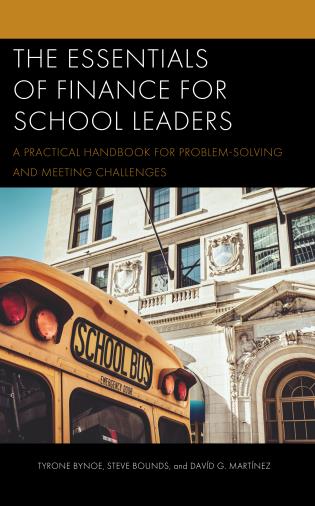 Dr. Tyrone Bynoe, associate professor of education at St. Bonaventure University, has co-authored a new book on financial literacy for school leaders.
Scheduled for release Aug. 11 by Rowman and Littlefield, "The Essentials of Finance for School Leaders: A Practical Handbook for Problem-Solving and Meeting Challenges" is a comprehensive guide to equip school leaders with the knowledge and skills to navigate the intricate landscape of school finance successfully.
The book is tailored to meet the needs of aspiring and seasoned principals, assistant principals, department chairs, deans of students, financial secretaries, local school bursars, and faculty treasurers. It is also an invaluable resource for candidates in entry-level school building leadership programs.
The book provides a comprehensive and accessible framework for understanding school finance policies and their impact on daily school operations.
"The book is a must read for any aspiring or current principal or assistant principal," said Dr. David E. DeMatthews, Ph.D., associate professor at the University of Texas. "The book's scaffolded approach allows the reader to develop a strong sense of financial literacy and skills for effective resource allocation. Few books on the subject provide such depth and clarity on such a complex topic."
Bynoe is also director of educational leadership programs at St. Bonaventure. His co-authors are Dr. Steve Bounds, professor of educational leadership at Arkansas Tech University, and Dr. Davíd G. Martínez, assistant professor at the University of South Carolina.
______________
About the University: The nation's first Franciscan university, St. Bonaventure University is a community committed to transforming the lives of our students inside and outside the classroom, inspiring in them a lifelong commitment to service and citizenship. St. Bonaventure was named the #5 regional university value in the North in U.S. News and World Report's 2022 college rankings edition.