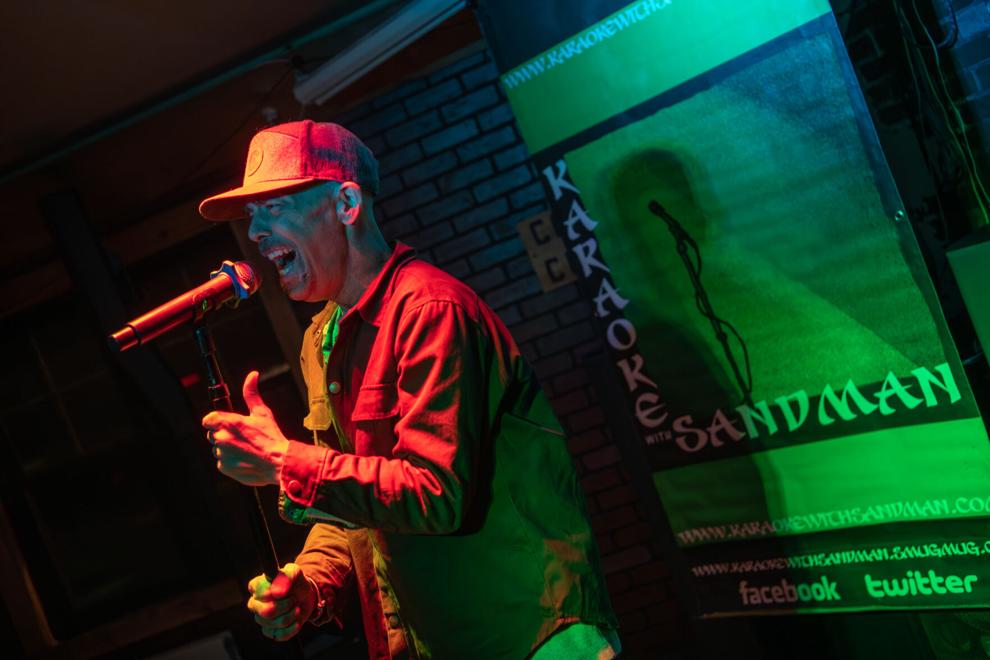 Speak with regional karaoke host David Sandman for a few hours and you'll likely come away with the impression that he can take on anything life throws at him.
Sandman, 57, is hosting shows six days a week — recently pared down from seven — which some might consider to be improbable given some recent setbacks and health scares, which include pandemic-related club closures, two battles with throat cancer (one in 2019 and another in 2022) and a serious bout with sepsis in early April that had him worried as to whether he would ever return to full strength.
Judging from his performances this summer at Stubbies Sports Bar & Eatery in Basalt and other venues in the Roaring Fork and Eagle valleys, as well as some much-needed weight and muscle gain, one might deduce that Sandman has bounced back from his many adversities.
To paraphrase a title given to the late soul legend James Brown, Sandman might be one of the hardest-working men in western Colorado show business.
"I've just got too much to fight for," he said in an interview in late spring. "I really enjoy my life. I've always been super healthy and athletic and strong.
"There was a point with the cancer at which my life was in danger. But I realized when I was sitting in the intensive care unit with sepsis, that hey, whatever time I've got left, I've fought and won these battles. My mental makeup now is, I'm in demand, I work for myself and I get to live my life on my own terms. I take it one day at a time, but my mind and my heart are strong. I just have to put these things behind me and move forward."
At the shows
Karaoke with Sandman can take on a lot of different forms, depending on the time of the year, the venue, the weather, the makeup of the crowd.
For example, a show on April 20 seemed to start more slowly than usual. Few people signed up to sing in the first 30 minutes, and so Sandman took the stage for as long as it took to inspire the crowd to come forward, despite the sepsis situation just a few weeks earlier. It was the beginning of the traditional off-season in the upper valley, and the lighter crowd was not wholly unexpected.
But after about 90 minutes, atypical crowd or not, Stubbies Sports Bar & Eatery in Basalt began to come to life. A few veterans of the karaoke scene showed up, and Sandman started to enjoy himself a little more as the night progressed, coming up with a "4-20" theme and songs that related to the cannabis culture. The drinks started flowing, the list of singers on queue stretched out to around 15, the pool shooters and ping-pongers arrived late and a good time was had by all.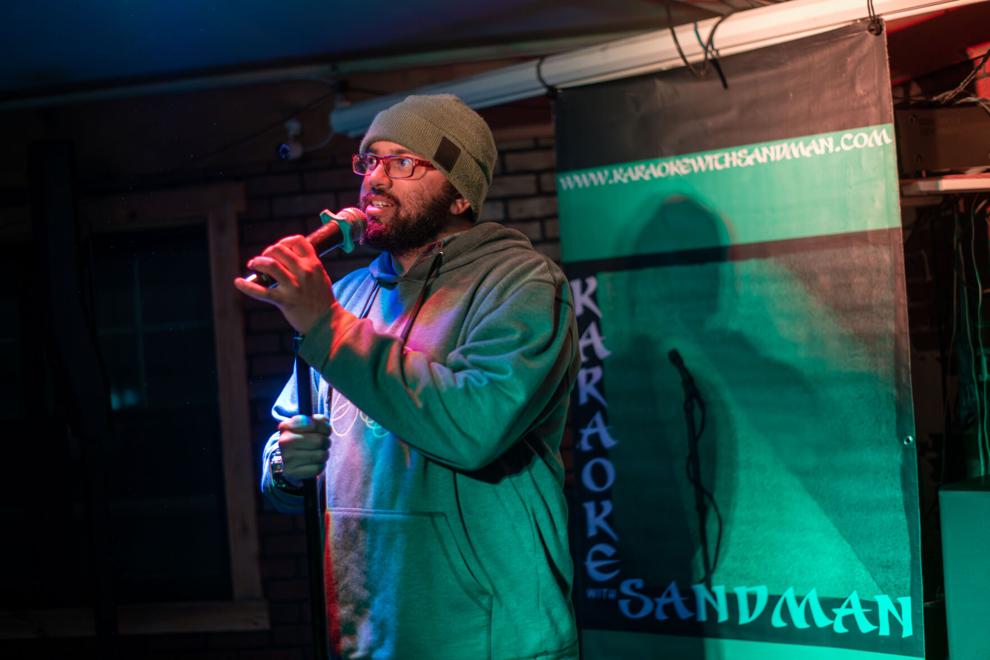 Most nights, the energy is high; people arrive early and Sandman has a long list of participants at the start. The queue can be well over 20 singers, and there's a lot of work to do in finding songs, getting people to the stage in a timely fashion and making sure they hold the microphone in such a way as to be heard. "Dead air" doesn't go over very well with people who actually enjoy watching and listening to the amateur performances.
He can be a little tough on people, but not because of their vocal abilities. In his business, inebriation is a factor, and he has a lot of expensive equipment to protect. So when it appears that someone is being disrespectful, he often has to step in with a warning. In a worst-case scenario, he shuts them down — an extremely rare occurrence.
"I have my rules and some people think I'm strict," Sandman said. "My microphones have to last a long time and they are expensive. So I can't have people abusing them. And then there is 'stage jumping,' when people run up on the stage during someone else's song. They will literally just go up to the stage and grab the mic out of someone's hands. That can be a problem. And also when people are wasted and they bring people up to share the stage. The end of the night is not the time to gather all your friends to sing with you. Especially when those people don't want to sing. It's awkward when they are just standing there, they don't know the song and they don't even want to be there.
"The other thing is when people sign up a song for a friend who's not even there yet. That throws everything off. So my rule is that you have to be on the premises to get onto the list. That solves a lot of problems."  
Sandman occasionally gives his performers tips before and after their time on stage. He's of the opinion that their ability to sing on key is less important to the audience than the simple act of appearing to enjoy themselves.
"I like taking the music and presenting it," he said. "Some people do a really good job of singing off key in a way that holds everybody's interest. They get a huge cheer at the end. Whether they are good singers doesn't freaking matter.
"People will accept you if it looks like you're having a good time. You may care if you're on key, but other people don't really give a shit. Not really. Now if you are on key and having a good time and relating to the crowd, that's even better. But there's no point in discouraging anybody. If someone doesn't like what someone's doing, it doesn't matter, because it's only going to last about four minutes. Get over it, because someone else will be coming up."
As of Saturday, Sandman was running six shows per week at five venues. He's at Stubbies in Basalt on Thursdays and Saturdays, Silver City in Aspen on Mondays, Chasing Rabbits in Vail on Tuesdays, Route 6 Cafe and Lounge in Eagle-Vail on Wednesdays and Loaded Joe's in Avon on Fridays.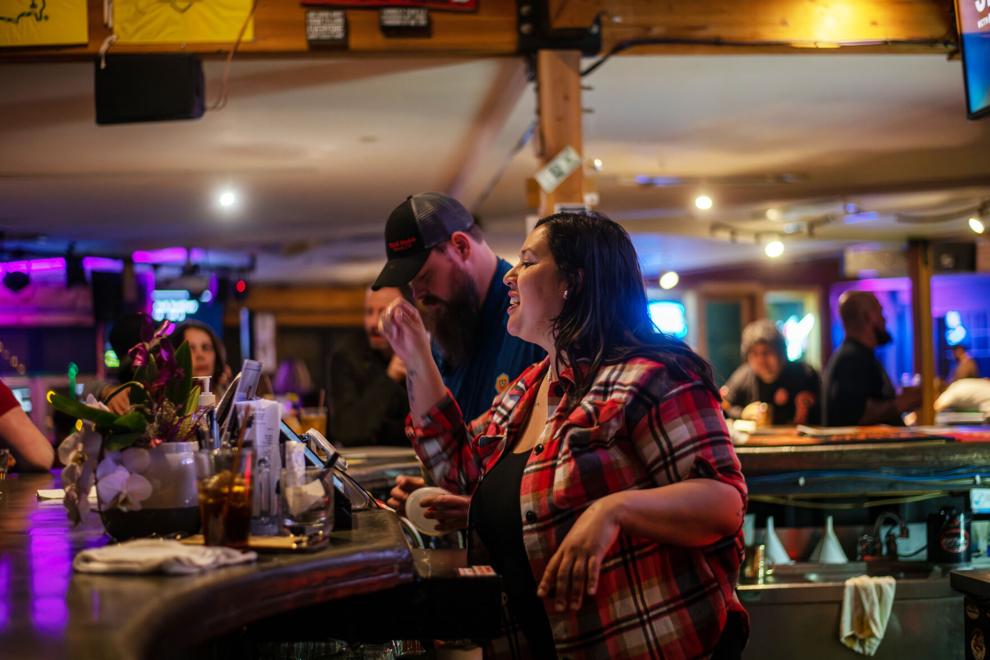 In the past he's had longstanding weekly shows in Aspen at various venues, many of which are no longer around, such as Crystal Palace, the Regal, La Cantina and Hunter Bar. Starting around 10 years ago, and up until 2019, crowds would swarm to the former Ryno's Pies and Pints on Mondays in the Cooper Avenue pedestrian mall's Bidwell Building. Today, the location is a giant hole in the ground with a new mixed-use building on the horizon. Sandman's Mondays are now spent at Silver City on Galena Street.
He has made extensive use of social media to get people to the shows.
"I've used Facebook a lot to promote the events and put out the invites," he said.  "I've got 1,500 to 2,000 people who follow my site, just people between Aspen and Vail. I post what is basically a flyer. I used to send invites to every show. But Facebook started messing with the lists and not including certain names. It started to look like I was picking favorites or something, and I wasn't comfortable with that. So I stopped doing that as much."
Like anyone, Sandman has his share of pet peeves. One is when people refer to him as "The Sandman." He is quick to tell them that his last name is "Sandman" — it's not a stage name. He is not "The Sandman."
"It seems that with my generation, every third male child was named David," he said. "And so I would go somewhere, and there's already a David there. So they would call me 'Dave.' I don't really like 'Dave.' So I was like, 'just call me Sandman.' And it stuck in people's heads; it's easy to remember. So I just ran with it.
"I tell people, never, ever — especially in print — call me 'The Sandman.' I am 'Sandman' and that's my last name. I guess they think adding 'The' to my name gives it some kind of flair or something."
Longtime interest in music
A Chicago native, Sandman moved to Colorado more than 20 years ago. He's lived in the Eagle area since 2012.
He's led a multi-faceted life in numerous places, including Kentucky, Florida, New York and Alaska. He's worked on farms and construction jobs, and as a bartender and a technology specialist. 
The outdoor lifestyle, and mountain and road biking in particular, drew him to the Rocky Mountains. And it was here that he started to get involved in the karaoke business, hosting shows on behalf of other operators. Eventually he took over an operation from a guy who moved away, and his career gained traction.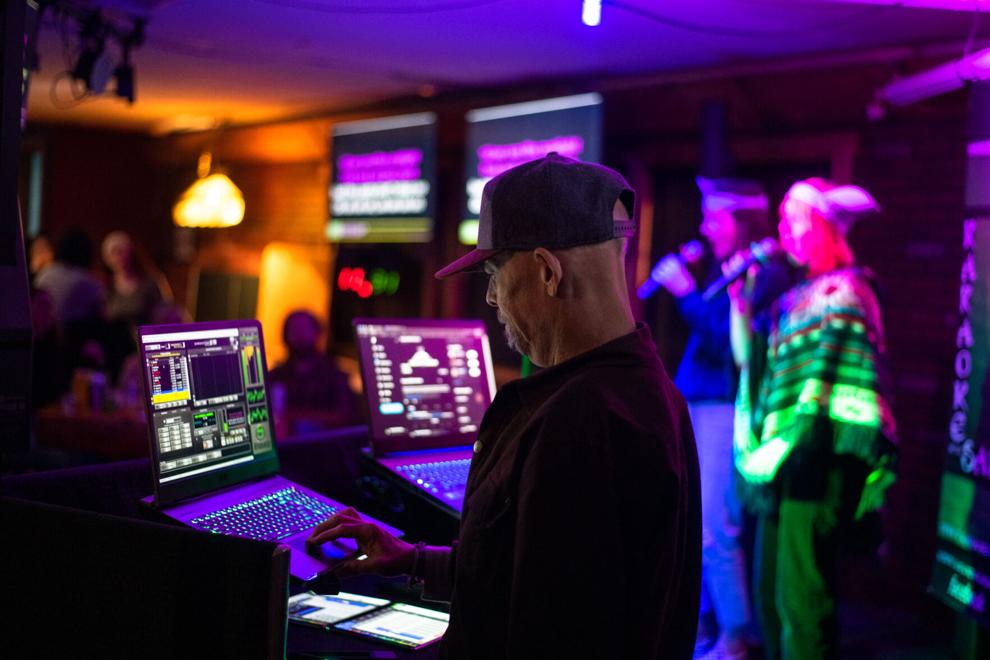 From an early age, he was interested in music, and singing.
"My parents gave me my first record player when I was 12. I would go to the record store and sit there for hours, listening to previews, talking to the guys who worked there. I would save up my allowance and spend money on whatever I thought was best. I had all the K-Tel and Ronco albums with 20 hits on each one, so I could listen to all the songs."
He also had an interest in the guitar, but admits he wasn't good at it.
"I could sing naturally, so I just let the guitar go," he said. "Even as a youngster, I was in choir and chorus. Any opportunity that I got to sing, I would sing."
His taste in music is diverse. He grew up on 1970s pop and rock, and early disco. His father gave him all of his Beatles albums. At one point, his collection had built up to 400 albums and 45s, but a flooded basement apartment ruined all of it.
"I pretty much like everything. I don't get into opera, you know, because I don't understand it. I can't really sing something when I don't understand the language. I definitely have an affinity for 1990s music, metal and rock, because I was in my 30s in the '90s.
"The beauty of karaoke is the diversity. It's never the same show twice. The same people might show up, but they don't always do the same songs. And I don't every force anybody that's reluctant to sing. My idea is to treat people with respect and encourage them. I let them know that we're inclusive here. And you can sing whatever the hell you want."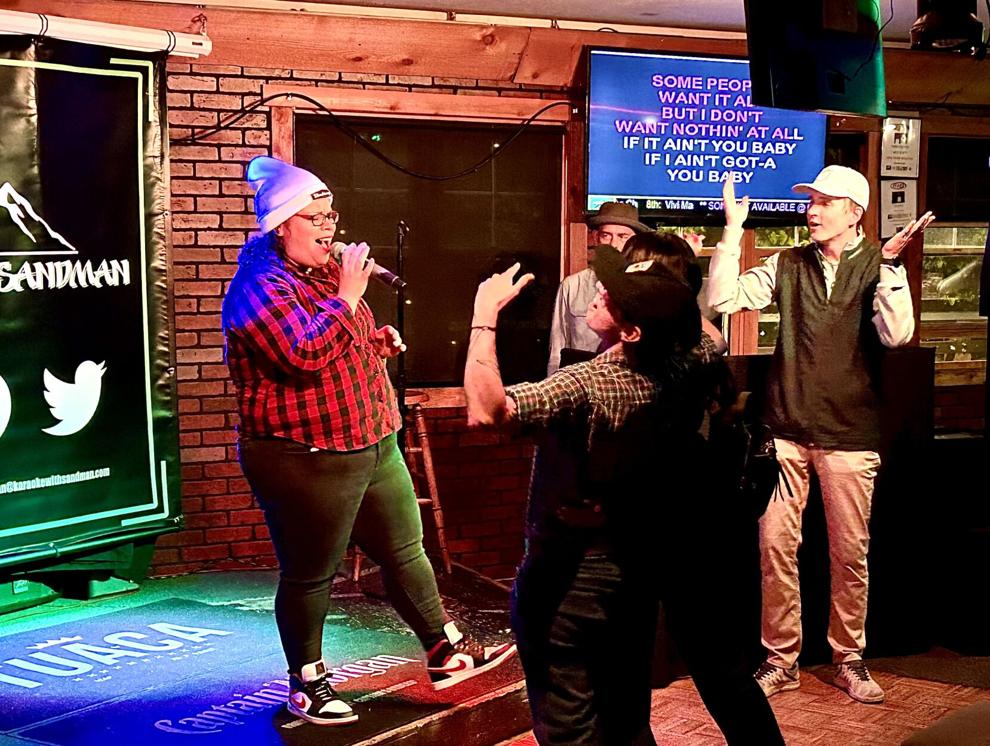 Outpouring of support
Sandman looks back at his trials of last few years and expresses thanks to the many people who have supported him. His partner, Perpetua, has filled in for him as karaoke host on numerous occasions when he was too sick or weak to make a gig. 
He also received financial support through fundraisers to help with out-of-pocket medical costs and basic living expenses.
"That's what keeps me going. The people, the music, the songs, the shows, and the love and support that surrounds that. So many people have thrown me their positive energy, thoughts and prayers," he said.
"Every time I go out to do a show, someone comes up and tells me about how they've heard what's happened. They tell me how much they love karaoke and what my running the show means to them. Going to the shows is really an important part of my recovery."