By Dong Sun-hwa
K-pop agency SM Entertainment has introduced its first boy group in seven years – Riize.
Making their debut on September 4 with single album
Get A Guitar
, the seven-member group – consisting of Shotaro, Sungchan, Eunseok, Seunghan, Wonbin, Sohee and Anton – have swiftly gained widespread attention. Their debut marks the first major boy band launch by SM Entertainment since
the introduction of NCT
in 2016.
Riize's debut release racked up 1 million pre-orders, and they gained more than 1 million followers on Instagram in the first four days of opening their official account. They have also partnered with RCA Records – a label under American multinational music company Sony Music Entertainment.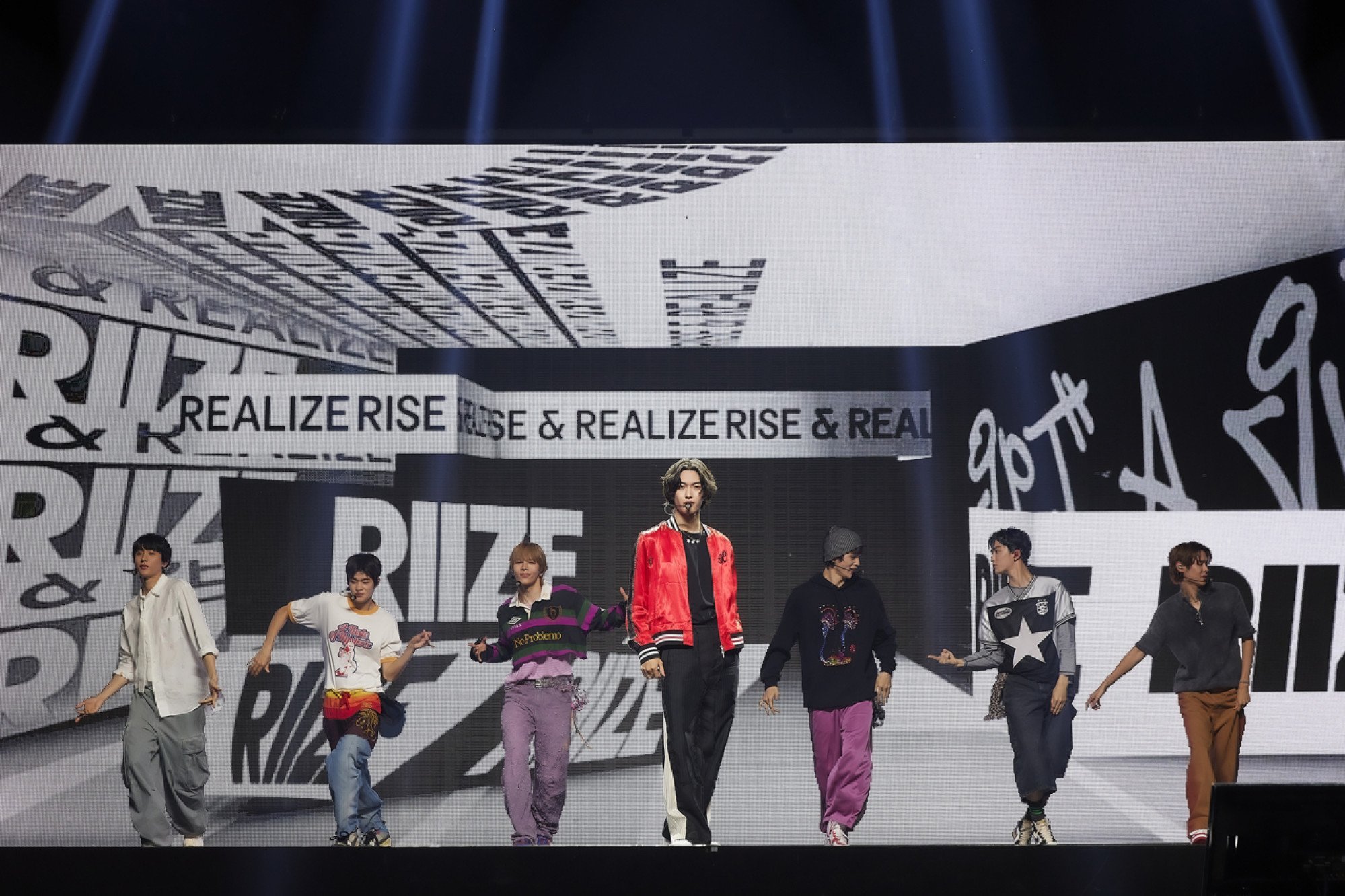 The seven band members looked nervous and thrilled during their first press event on September 4.
"I never imagined that we would receive this much spotlight from the onset," Sungchan, a former NCT member, said during the event. "It still feels surreal. I am so grateful to our fans, and I will try to repay them with good music and performances."
Eunseok added: "We will strive to live up to people's high expectations."
Get A Guitar carries two tracks: the lead single of the same name and "Memories". According to SM, the former is a retro-tinged tune peppered with funky guitar sounds, which portrays how the seven members have formed a team to pursue their dreams as singers.
"All of us fell in love with the song as soon as he heard it," said Wonbin, who has been playing guitar since he was a primary school student. "I think our followers will like it, too."
Sungchan said: "We tried to highlight our hip vibe. Its mood is quite different from that of 'Memories', through which we emit our refreshing charm."
As for future plans, Riize are already setting their sights high.
Anton, a former swimmer and the son of singer-songwriter Yoon Sang, added: "My goal is to go for a world tour as part of Riize. There is a huge stadium in New Jersey [in the United States] – the place where I used to live – and I think it would be great if I get the chance to perform there."
Riize are scheduled to release two singles in November and December, and roll out a fresh album in 2024.