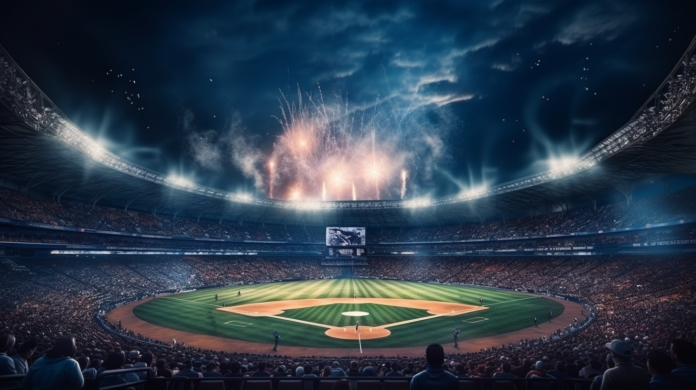 The Seattle Mariners are looking to boost their lineup this off-season. Here are the top 3 trade targets they might be eyeing to make a big impact in 2024.
Key Takeaways
The Mariners are seeking to improve their lineup and have several potential trade targets in mind.

Players like Pete Alonso, Juan Soto, and Paul Goldschmidt could offer much-needed offensive firepower.

Acquiring any of these players would require giving up prospects or even current Major League talent.
MLB Rumors about Possible Game-Changers for the Mariners
The Seattle Mariners are eager to change their fate. Last season, they missed the playoffs, and their lineup showed clear gaps. So what can they do? Let's dive into three possible trades that could make the Mariners a force to be reckoned with.
1. Pete Alonso – The Powerhouse from New York Mets
Pete Alonso is turning heads, and he might be up for grabs this winter. Why? Well, his contract is almost up, and the New York Mets aren't exactly on a winning streak. With teams like the Atlanta Braves and the Philadelphia Phillies ruling their division, the Mets have a tough road ahead.
Alonso is a home run machine. Even when he's not at his best, like this past year hitting .217, he still slammed 46 home runs. That's the kind of firepower the Mariners could use. But snagging Alonso won't be easy. The Mariners would have to offer a lot in return, including young talent and maybe even some big-league players.
2. Juan Soto – The Young Prodigy from San Diego Padres
Juan Soto is another name on the Mariners' wish list. At just 25, he's already got a list of achievements, including three All-Star selections and a World Series win. But things haven't been going great for him with the San Diego Padres. The team has high-priced talent but hasn't been meeting expectations.
Soto is an incredible hitter, with a career average of .284 and a knack for getting on base. Adding him to the Mariners' lineup could be a game-changer. But there's a catch. Soto could be looking at a massive payday soon, and the Mariners may not be willing to shell out that kind of money. Still, even a short-term deal could do wonders for the team.
3. Paul Goldschmidt – The Steady Hand from St. Louis Cardinals
Last but not least, let's talk about Paul Goldschmidt. He's been a solid player for years, and even at 36, he's still performing well. But the St. Louis Cardinals had a tough year, and they might be thinking of making some changes.
Goldschmidt offers a blend of experience and skill. He's a reliable first baseman and could bring some much-needed stability to the Mariners. But he won't come cheap. Any trade would likely cost the Mariners some young prospects.
The Mariners have some intriguing options if they want to make a big splash this off-season. Whether it's the raw power of Alonso, the young talent of Soto, or the seasoned skills of Goldschmidt, any of these players could be a huge boost. The Mariners will need to give up something significant to get something significant. It's a high-stakes game, but one that could pay off big time.