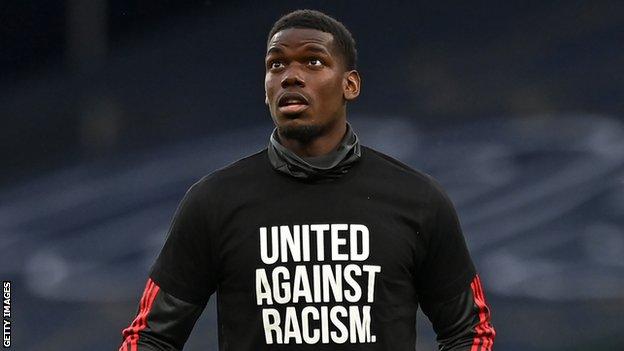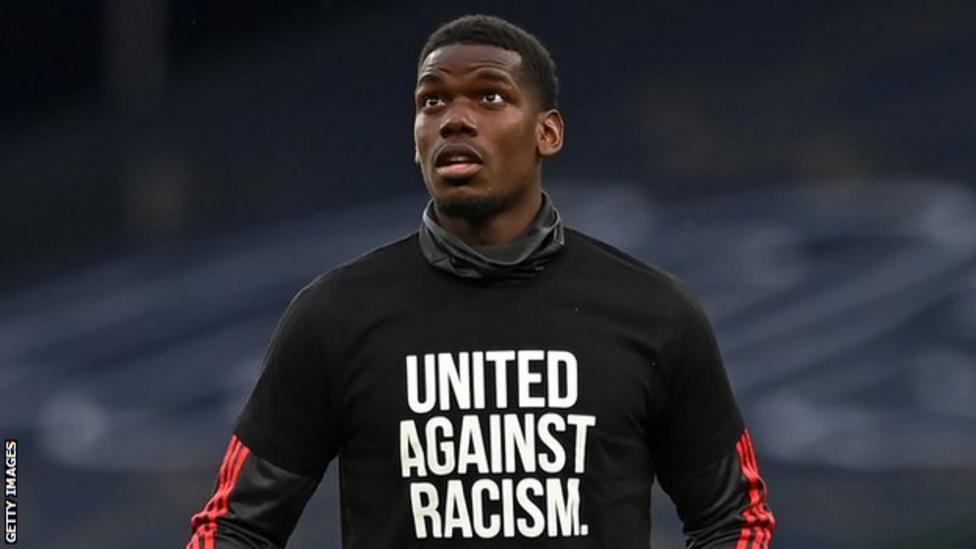 Anti-discrimination charity Kick It Out says it would back a Premier League-wide boycott of social media in protest at online racist abuse.
Swansea, Birmingham and Scottish champions Rangers are boycotting social platforms for a week.
It comes after several recent incidents of players receiving racist abuse on social media.
Kick It Out boss Tony Burnett says the boycotts are a sign of the "absolute disgust" felt within football.
He told the Press Association he felt instances of online abuse had increased since football's governing bodies wrote to Facebook and Twitter in February to underline changes they want to see.
"I keep hearing stats from social media companies talking about how many posts they have taken down before they get to an individual – that's irrelevant," he said.
"The posts that cause the offence and cause the hurt and cause the pain are the ones that get through.
"They're still getting through in numbers which are just inexplicable so not enough is being done, and I'm sick of platitudes on this, we want to see action.
"We support football and our partners in football that are taking direct action. If that's a boycott, fantastic, we'll get absolutely behind you on it."
It is understood discussions have taken place between Premier League clubs over a league-wide boycott.
"I think we've gone back 20 years," Burnett told BBC Sport. "We're going to have to reconstruct how we really talk about and address issues of discrimination in the UK.
"I've only been on board for three months, but the volume of activity just in those three months has actually astounded me – the number of issues we're dealing with around online hate.
"Not just online hate actually, because as the team quite rightly keep reminding me even before the lockdown KIO were seeing significant increases in reported incidents based on discrimination.
"So this isn't just online; the fact that we've not been in grounds and we haven't had grassroots football I think is hiding the fact that this is a problem in society."
It comes as a leading anti-cyberbullying charity said online racist abuse is "spiralling out of control".
Liverpool captain Jordan Henderson has given control of his Twitter account to Cybersmile to raise awareness of the impact of abuse.
The charity shared an interview with Ian Wright where the ex-England striker described the racist abuse and death threats he has been sent online.
Analysis
Alistair Magowan, BBC Sport
Clubs have been discussing a league-wide social media boycott, and there are frustrations concerning the speed by which social media companies respond to incidents of abuse.
But some have questioned whether a boycott would only amount to a symbolic gesture and whether it would be better to focus on more meaningful change such as better reporting mechanisms and influencing the online safety bill.
Dialogue with social media companies will continue, but if any boycott is to occur, it is felt it would have more impact if all clubs bought into it rather than acting alone.
History would suggest that gaining that type of broad agreement may prove difficult, but there is certainly a desire from clubs to improve the situation given that players are now being abused on a weekly basis.