From January 5th to 8th, the CES 2023 was held in Las Vegas, USA. During the exhibition, EnjoyCool, a well-known global outdoor air conditioner brand, released its new cooling and heating integrated outdoor air conditioner – Coolstation. It is reported that this product adopts a number of advanced technologies and is the first outdoor heating and cooling mobile air conditioner on the market.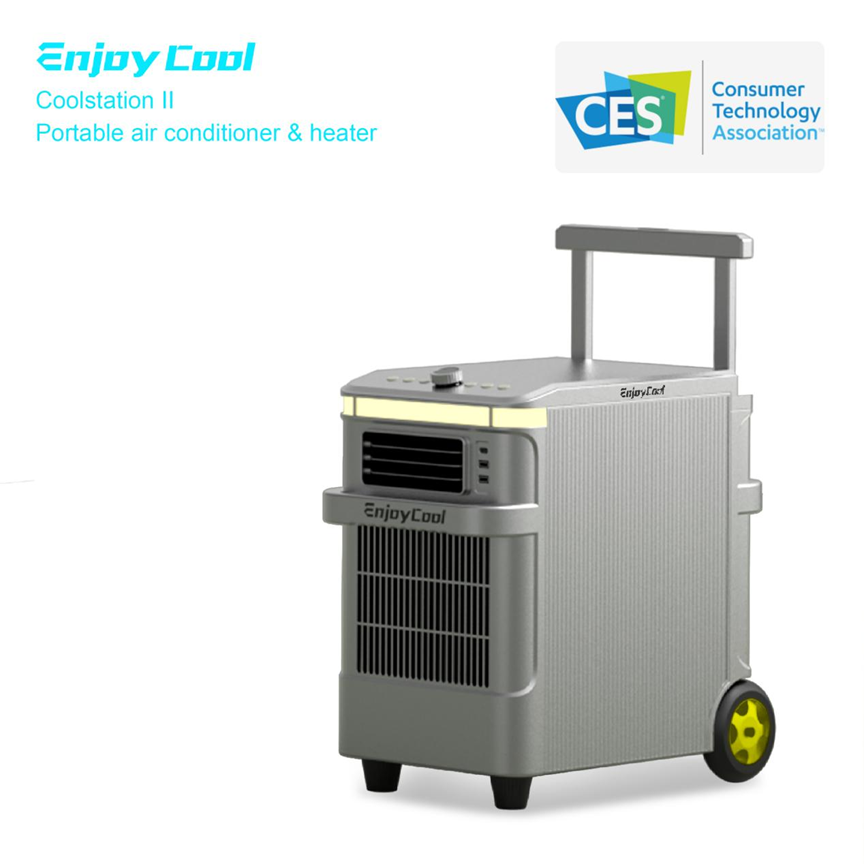 A single cooling function can no longer meet the needs of outdoor enthusiasts for outdoor air conditioning throughout the year, so the Coolstation integrated cooling and heating into the same unit. It is reported that the Coolstation has four core advantages: first, it has both heating and cooling, and can be used in all seasons; second, it has a drainage-free design; third, it uses pulleys for easy movement; The Coolstation covers a variety of outdoor use scenarios such as outdoor camping, RV-life, outdoor fishing, outdoor barbecue, outdoor parties, and outdoor work. The user experience has been greatly improved in terms of season, convenience, comfort, scene applicability and practicality.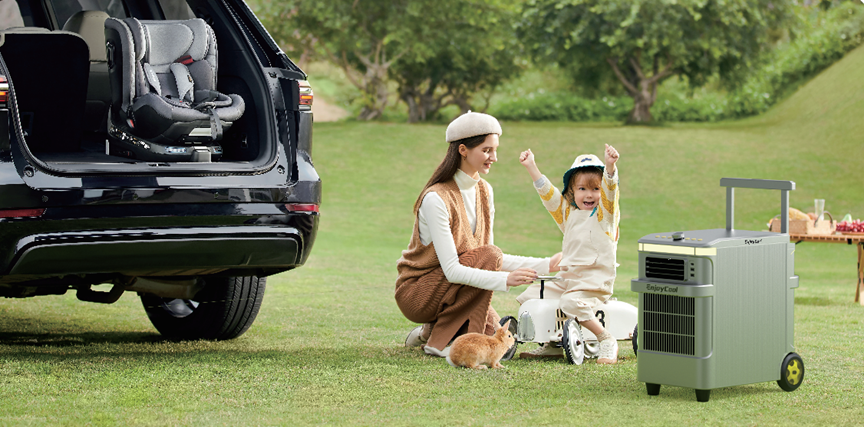 EnjoyCool's design and R&D team reduces the number of accessories while ensuring product functions, bringing portable air conditioners to users. With the strong performance of 4500BTU/H cooling capacity and 5000BTU/H heating capacity, The Coolstation has won the crown of top performance among similar products. In order to increase the stability and reliability of the Coolstation, its core components adopt compressors from Panasonic Japan and South Korea's LG's battery cell. The Coolstation has added functions such as a left and right automatic wind swing and a full water storage tank alarm function, a timer automatic shutdown function, child lock, etc., and the battery life is about 5 hours in sleep mode.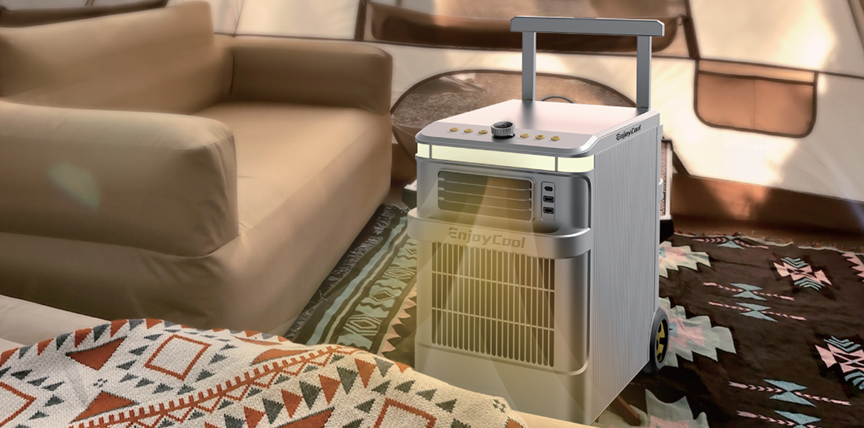 Colin Wang, founder and CEO of EnjoyCool, said: "CES is the vane of the global consumer electronics market. We are very pleased to share our first Coolstation integrated outdoor air conditioner with outdoor enthusiasts around the world through CES. This air conditioner has played a great role. The imagination of outdoor electronic equipment manufacturing is equipped with more advanced functions and superior performance. Our goal is to allow every outdoor enthusiast to easily enjoy the convenience of technology outdoors."

Michael from Wayfair said in an interview: "The Coolstation solves many rigid needs during outdoor activities. Most of the previous outdoor air conditioners can only cool down, but I hope that it can also be used when the weather is cold and enjoy the warmth outdoors. Take my favorite outdoor activity camping for example, with the Coolstation, I can choose between cold or warm air according to the temperature, and I can sleep comfortably every camping night in the future."
EnjoyCool advocates a green, environmentally friendly, and low-carbon lifestyle, and focuses on the use of green innovative technologies to develop a new generation of energy storage portable air conditioners.