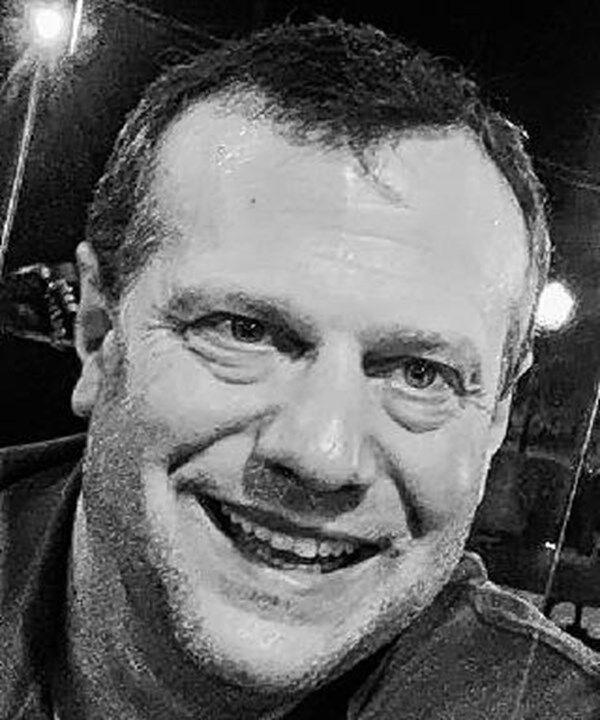 July 6, 1967 – July 29, 2023
David A. Pierce was just a boy when he began to admire the power of the law.
His father, Malcolm "Mac" Pierce, a longtime Niagara Falls tourism entrepreneur, had lost his concession contract to run the Cave of the Winds tours on Goat Island in a questionable bidding process. He sued the State of New York and won it back.
"At 10 years old," Mr. Pierce told an interviewer, "that case showed me the importance of our legal system."
A prominent entertainment attorney in Los Angeles, he died July 29 in Cedars-Sinai Medical Center, Los Angeles, a year after he was diagnosed with liver cancer. He was 56.
Born in Lewiston, the youngest of four children, David Albert Pierce was a 1985 graduate of Lewiston-Porter High School and received a bachelor's degree with honors in political science and business from Binghamton University.
He earned his juris doctor degree from Cornell University Law School with a concentration in business law and regulation. While in college, he was an intern at the Washington, D.C., office of Rep. Jack Kemp.
After passing the California bar exam, he served four years as an associate attorney in the Los Angeles office of the nationwide firm Fisher & Phillips, where he became well-versed in employment law.
In 1996, he established a boutique practice, Pierce Law Group LLP, in Beverly Hills. A fan of stand-up comedians – he aspired to be one himself – he joined the Friars Club, a gathering place for actors and comics, and it introduced him to one of his most famous clients.
At lunch there one day with a friend, Mr. Pierce spotted Milton Berle, who founded the club, and went to his table to greet him. It led to Berle's longtime lawyer, Paul Schriebman, becoming his mentor, and he went on to become Berle's attorney.
Another major client was the Comedy Store in West Hollywood, a leading showcase for comics, where he started serving as general counsel in the early 2000s.
"David Pierce was a huge part of our family," the Comedy Store said in a post on Instagram after his death. "He was passionate, talkative and fought for his clients like he was fighting for himself. We will miss his stories, his smile and him wandering our halls, making sure he didn't miss any of the comics (or his order of chicken tenders)."
His clients also included Oprah Winfrey's Harpo Productions and the producers of the Oscar-winning 2011 French film, "The Artist." One of his notable cases involved winning the dismissal of a defamation lawsuit filed by Kenny Kramer, the inspiration for the Cosmo Kramer character on the TV comedy "Seinfeld," against one of the writers on the show.
"It's indicative of the cases I enjoy being a part of," he told an interviewer for the website LawCrossing.com. "I don't take cases unless my clients have been treated unjustly in some way – either someone has genuinely hurt them or they have been wrongfully bullied by a plaintiff without a case."
He also worked with independent filmmakers, producers, artists and many stand-up comedians. He often offered touring comics the use of his condominium.
He was listed among Southern California SuperLawyers from 2015 to 2017, was admitted to practice before the U.S. Supreme Court and had been a member of the Order of Distinguished Attorneys at the Beverly Hills Bar Association since 2003.
Beginning in 1998, he was an adjunct lecturer at UCLA Extension on "Organizing, Financing and Running a Start-Up Entertainment Production Company." He regularly spoke at film festivals and seminars around the world.
"I would never want to give up representing individuals who recently graduated from film school," he said in LawCrossing.com. "That's often where some of the most rewarding legal counseling occurs."
He chaired the Entertainment Law Section of the Beverly Hills Bar Association and was a board member of the Friars Club and the Los Angeles chapter of the Leukemia Lymphoma Society. He had been a regular legal columnist for Movie Maker magazine since 2003.
He annually visited Camp Seneca Lake, a Jewish overnight camp near Rochester, where he had been a camper and a counselor. He was a dog lover and an avid Buffalo Bills fan, hosting viewing parties during their games.
He had married Eliane Vieira Gomes in Israel two months before his death. Survivors also include his mother, Beverly Glaser Pierce; two sisters, Jamie Albright and Alyse Brovitz; and a brother, Jeffrey.
A funeral service was held Aug. 6 in Mesnekoff Funeral Home, East Amherst. The Comedy Store will host a celebration of his life in October.