At a day-long celebration of Chicago's social dance history, more than 100 people gathered at the South Shore Cultural Center last weekend for a series of talks, performances and an end-of-night dance party.
Hosted by the Museum of Contemporary Art, the July 22 celebration featured more than a dozen interdisciplinary artists, professional dancers and DJs. As a backdrop to performers sat the sculptural installation "Recapturing Memories of the Black Ark," by Gary Simmons, an ode to Lee "Scratch" Perry's famous recording studio in Kingston, Jamaica, where he pioneered dub reggae. The event was hosted in conjunction with a career survey exhibition of Simmons at the MCA,  "Gary Simmons: Public Enemy." 
Midday on Saturday, through spoken word and improvised movement, interdisciplinary artist Benji Hart's "Dance as Insurgent" explored the art of voguing, a modern house dance popularized in Harlem ballrooms through the 1980s, and its power as a tool for social transformation. Throughout "Dance as Insurgent," Hart traced the dance's roots back to its inception inside Rikers Island prison in New York City. 
The performance grounds voguing "in a history of Black, queer struggle, and insisting that vogue is not only a source of individual empowerment, but a portal for revolutionary social and political reimagining," reads an MCA description.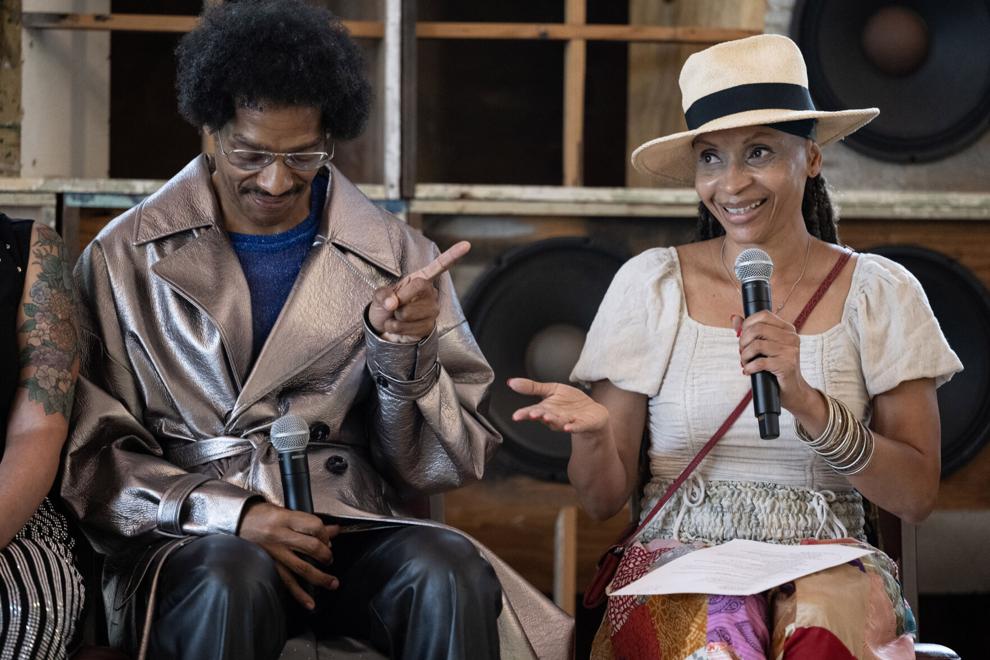 Following Hart's performance, house dance artists Jarvis Mason, Amansu Eason, Kitti O. and Danny Tolbert talked about the genesis and evolution of house music, a form of electronic dance music which emerged in the early 1980s in Chicago nightclubs.