We tried a few different trip planning tools.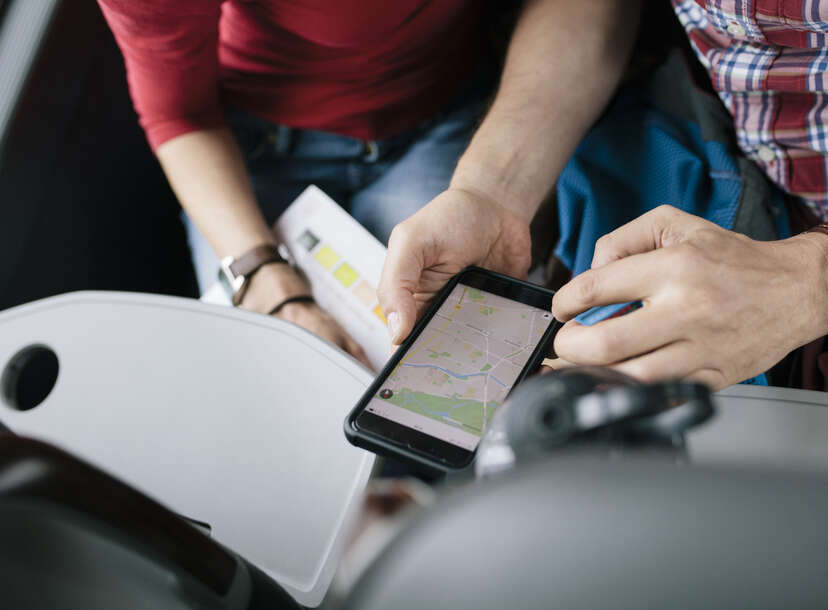 Hinterhaus Productions/DigitalVision/.
Before you panic, let us reassure you. Google Travel is here to stay. One of its fan-favorite features, though, is about to say goodbye.
Not too long from now, Google Travel's "Things to Do" tab will only be a distant memory. It says on the website itself if you click on the tab—the page will be disappearing on November 15, and travelers are being advised to search for things to do on the same old Google.com. Not the same thing though, if you ask us.
The cool thing about the Things to Do section is that it allows for some stress-free planning before a vacation. You don't know what to visit? Or are you looking for special recommendations based on the neighborhood? Do you, perhaps, want to bookmark your favorites and add them on the map? The Things to Do tab allows you to do all that, and more. It's the perfect digital travel guide.
Luckily, there are some alternatives out there and avid travelers are already all over Reddit suggesting new travel planning apps and websites. Thank goodness. So we did what had to be done—we took some of that advice and put it to the test to come up with some guided advice on what works and what doesn't.
My Maps is pretty much the most basic version of a digital trip planner. It doesn't have many features, but what it does do is that it allows you to create personalized maps for, say, your favorite spots in a specific city or even neighborhood.
How it works is that you can add your top spots or recommended spots to a new personalized map, so it comes in very handy if you're trying to group up a few good recommendations ahead of a trip to a new city. The cool thing about it is that it is also shareable—so if a friend asks you for advice on a specific location, you can share your map with them directly, or you can create one to send them.
And Reddit agrees. "I [use My Maps] too." reads one comment in a thread about Google Travel alternatives. "It's also pretty useful if anyone is going somewhere I've been. I make lists by city, share the list with them, and then give a couple of my favorites."
Among other pros is that you can add different layers to the same map to make it cleaner looking and more easily readable. For example, one layer could be just bars, another one could be restaurants, and the third one could be about things to do—you name it! And you can give every saved place a different icon color too, if you want to make it more visually intuitive as well.
As per cons, it isn't a fully-formed travel planning tool, and if you're looking for a platform that also gives you advice for your trip, this probably isn't the one for you. Additionally, some Reddit users are pointing out that using regular Google Maps for the same purpose is much smoother. It is important to note, however, that if you create maps through My Maps, you can also open it on Google Maps on your phone or tablet.
If you're looking for a more 360-degree travel planner, Wanderlog might be a good option for you. For one, the platform is very intuitive, and it's super easy to navigate regardless of the many features it offers. In short, it gives you a lot of tools, but isn't overwhelming.
Among the many cool things you can do is the fact that you can add your budget and gradually add expenses as you plan or do stuff. You can even invite tripmates to participate in it—which makes it very easy to divide finances and see who's buying what. Then, you can search and add places, accommodations, and things to do from Wanderlog's own library, and there is even a dedicated section for you to jot down important trip planning notes and thoughts. Of course, you can see all your saved items and itinerary stops on a map as well.
As one Reddit user points out, Wanderlog also comes in handy when you want to create a multi-city trip—you just have to know how to do that. First, create different lists for each city, and then, move them into the actual days to make an itinerary, et voilà.
There are, however, some downsides. First, not all of the tool's features can be used with a basic free subscription, so you'd need to purchase the premium version for those. Another important factor to consider, according to Redditors, is that there is little to no data available when it comes to less-visited countries and cities. "I​​'m looking at Sao Tome and Principe," said one user. "Google Travel gives pretty decent results and Wanderlog gives none."
Wikivoyage, instead, is for all those travelers who appreciate a much more traditional approach to travel planning. Forget about interactive maps and pop-ups on your browser—Wikivoyage is basically all about reading.
As one Reddit user explained, it was created "by the same people who operate Wikipedia. It's a clean user generated information page that tells you how to get to a place, how to get around, what to see, what to do, and some suggestions of eating, sleeping, and shopping." Basically, it's a travel guide book in its most authentic sense, but a digital one.
Once you select where you want to travel to, a Wikipedia-like page pops up with all the info you need—you just have to make sure you have some time to sit down and read. Among the pros is also the fact that you can select your language before you hit search, and gather information in the way that is easiest for you. The cons are pretty obvious—nothing about it is really interactive, and if you want to actually plan a trip, you'll have to do all the heavy lifting by yourself and use Wikivoyage as a point of reference. But if you want to read all about the places you're touring, by all means, this is the way to go.
TripIt is your friend if you'd like a travel planner that works across different apps. A digital concierge, if you will.
One of the cool things about it is that it pulls details (such as booking confirmations) from your emails, and builds an itinerary from there. Before you worry about an app accessing your emails, just know that TripIt won't really need access to your inbox. All you have to do is forward reservations and confirmations to the app, and you're all set.
The platform will then create an itinerary for you, and among the pros is the fact that it keeps track of all your past and future travel plans in one single interface. Dates remain visible too, so if at some point you need a clear overview of your most recent trips, TripIt will have them all neatly organized and laid out for you, just like a travel diary basically.
However, according to some Redditors, it doesn't really give you much in terms of discovery and suggestions, which seems to be the main piece of criticism towards it.
AI-powered planners and ChatGPT tools are starting to pop up, and they can be an option when it comes to planning a trip if you're looking for a digital assistant that helps you out and offers solutions.
Some time ago, we tried a ChatGPT tool—dubbed forgemytrip.com—that promised to come up with a complete itinerary for a trip anywhere in the world. While some results were impressively accurate, the main issue with the tool was that it seemed to make no reference to space and time. At times, it would suggest Saturday-only activities on a Wednesday, or even suggest you'd visit a bar that closed years ago.
Some Reddit users, however, have a solution for this. "Try using BARD which is Google's version that is actually hooked up to current internet data and not based on 2021 information."
Want more Thrillist? Follow us on Instagram, TikTok, Twitter, Facebook, Pinterest, and YouTube.
Serena Tara is a Staff Writer on the News team at Thrillist. She will beg you not to put pineapple on pizza. Follow her on Twitter and Instagram.