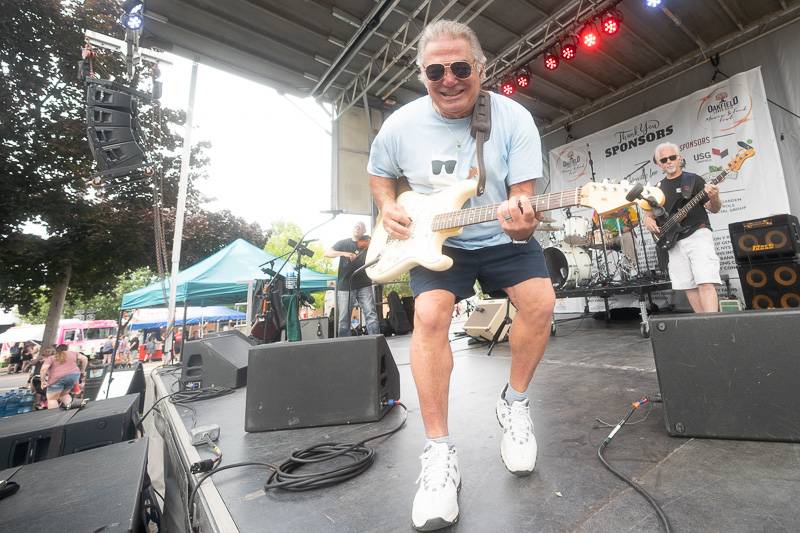 Labor Daze is underway in Oakfield, and organizers have set up two stages so that the entertainment continues pretty much non-stop throughout the event.
Batavia Players kicked things off with a set of show tunes, and then the SkyCats started rocking on the other stage at 1 p.m.
Hazard County took the stage at 4 p.m. and performs until 7 p.m., followed by the Dave Viterna Group from 7 to 10 p.m.
Tomorrow, Sunday:
9  to 10 a.m., Christian Music Hour
10 a.m., Church Service
11 a.m. to 12:30 p.m., Russ Petters Group
12:30  to 3:30 p.m., Songbirds
3:30 to 6:30 p.m., Dark Horse Run
6:30 to 9:30 p.m., Nerds Gone Wild
On Monday:
11 a.m. to 1 p.m., Batavia Swing Band
1  to 4 p.m., Exit 13
4 to 7 p.m., Public Water Supply
S7 to 10 p.m.: The Floyd Concept
The Labor Daze parade is at 10 a.m. on Monday.