Summary
Be flexible with travel destinations and dates. Research early and consider alternative options to find great deals on airfare. Use incognito mode when searching and compare prices across different platforms.
Travel during the off-season to save money on accommodations and attractions. Research in advance to know the off-seasons for different places. Fewer tourists means lower prices.
Take advantage of loyalty rewards programs to get discounted hotel rooms, upgrades, and free meals. Sign up for multiple programs and plan your travel accordingly to make the most of these rewards.
If beautiful overseas destinations are calling, but the bank account is tight, don't worry. There are plenty of ways to book cheap travel, even during busy seasons. Planning ahead, being flexible with dates, and embracing all that the local culture has to offer are all great ways to experience the world without spending tons of money.
Plus, one has the opportunity to have a much more authentic and meaningful experience off-the-beaten-path. These tips will help one make the most of a dream vacation without worrying about bills piling up back home. From booking flights to packing smart and staying within budget but still beautiful accommodations, here's how to travel for cheap and have a cost-effective adventure.
10
Be Flexible With Travel Destinations And Dates
Sunset at the background with Cairo Airport Signboard
Research early and have a better shot at finding great deals on airfare. It also helps to be flexible with dates and destinations. For example, if one is interested in traveling in Southeast Asia, it's a good idea to check out flight prices for beautiful destinations in Thailand, but be open to Malaysia and Indonesia too.
Why This Works: Travelers won't be pigeonholed into just a few options
Top Tip: Do the searching in incognito mode across a variety of different platforms
9
Travel During The Off-Season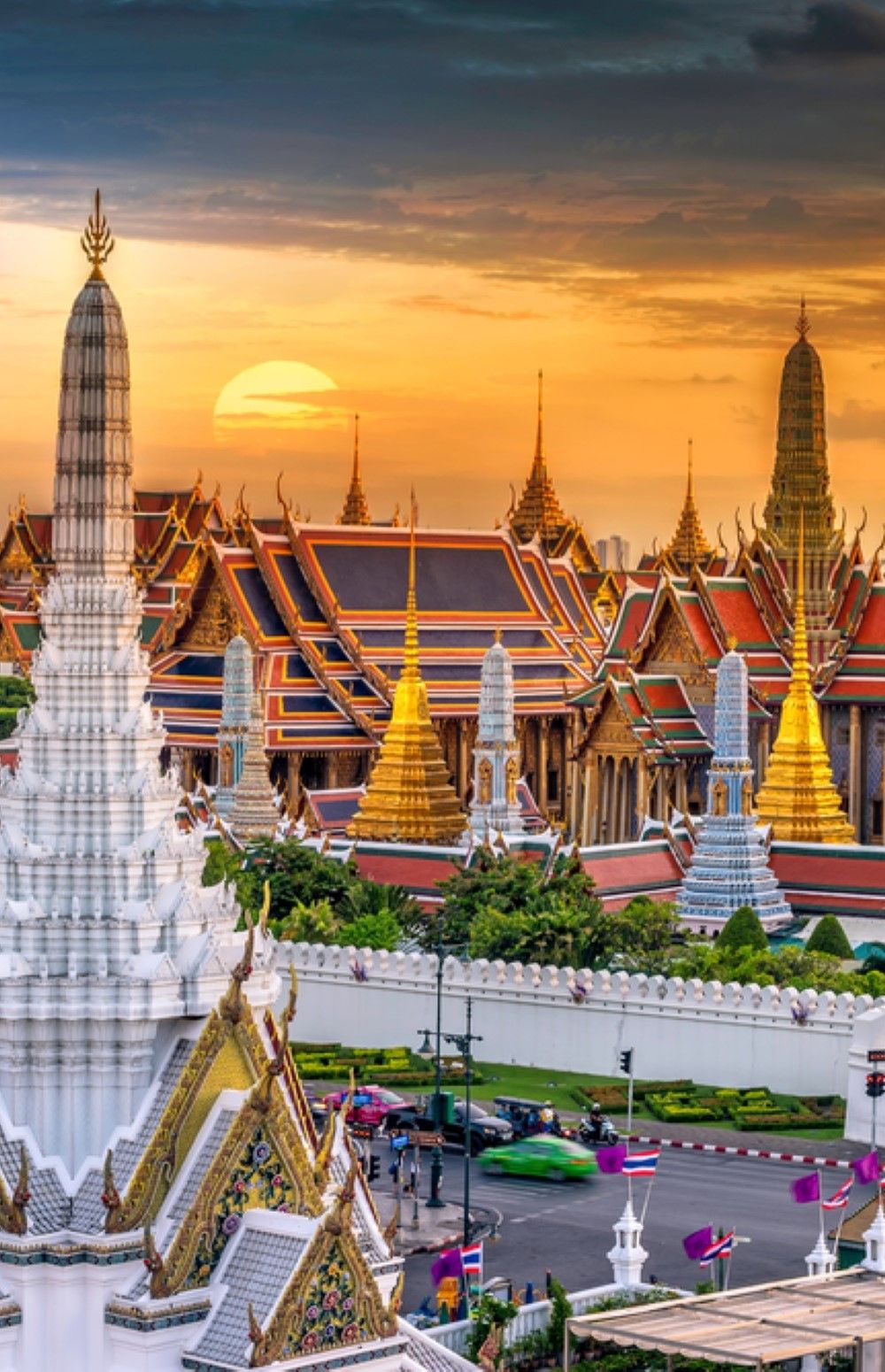 Whether traveling to lovely domestic destinations in the off-season or venturing overseas, there's plenty to see and do when there aren't many tourists.
Plus, one can save money on hotels and excursions during the off-season. Since off-seasons vary from place to place, it's good to research in advance and not make assumptions.
Why This Works: Fewer tourists mean lower prices on attractions and accommodations
Top Tip: Different places have different off-seasons, so put in the research before going
Related Link: 10 Ways To Travel Cheap For New Year's Eve
8
Take Advantage Of Loyalty Rewards
"">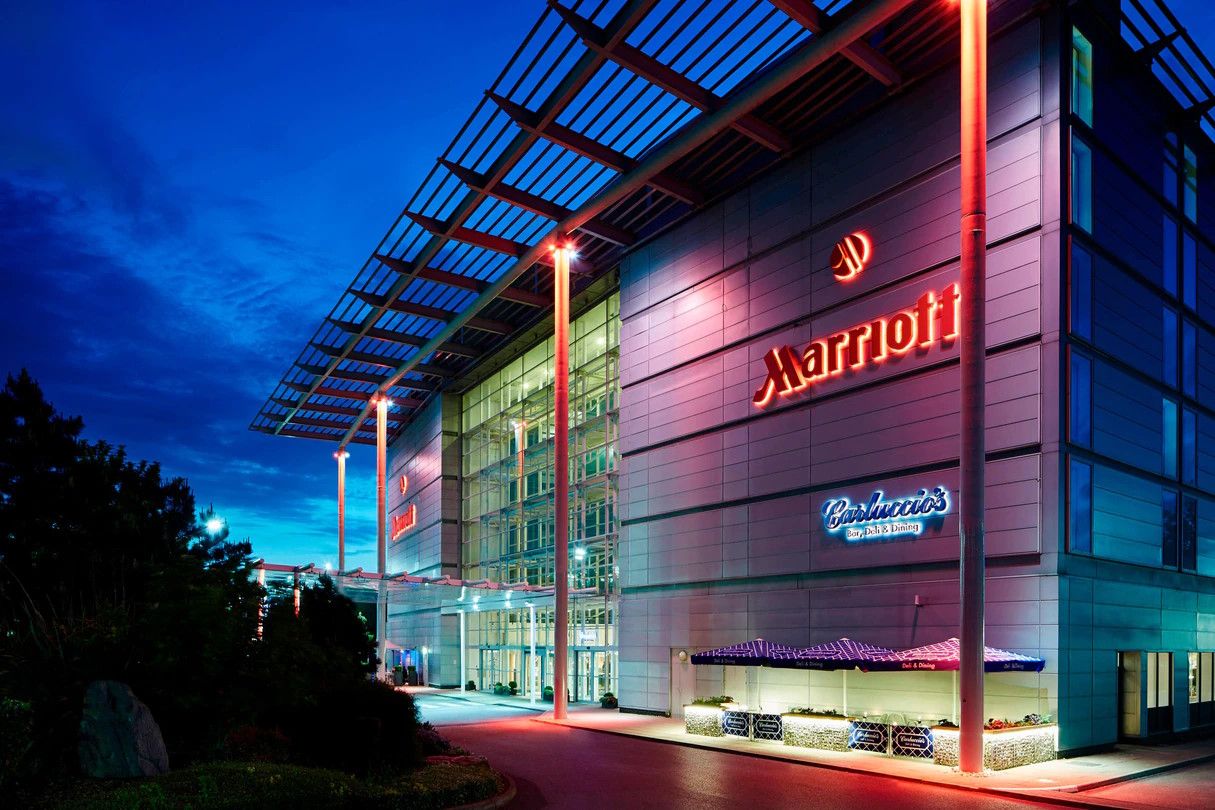 London Heathrow Marriott Hotel
One of the best ways to travel for cheap with great hotel rooms and perks is to take advantage of loyalty rewards programs. Travelers can cash in on discount rooms, upgrades, and free meals simply by signing up for them.
Hotel rewards programs are a great place to start, but it's also good to think about where one wants to travel and plan accordingly.
Why This Works: Free rooms and breakfasts add up
Top Tip: Sign up for several different rewards programs, so one always has somewhere to go
7
Pack Intelligently
on Unsplash<\/a>"">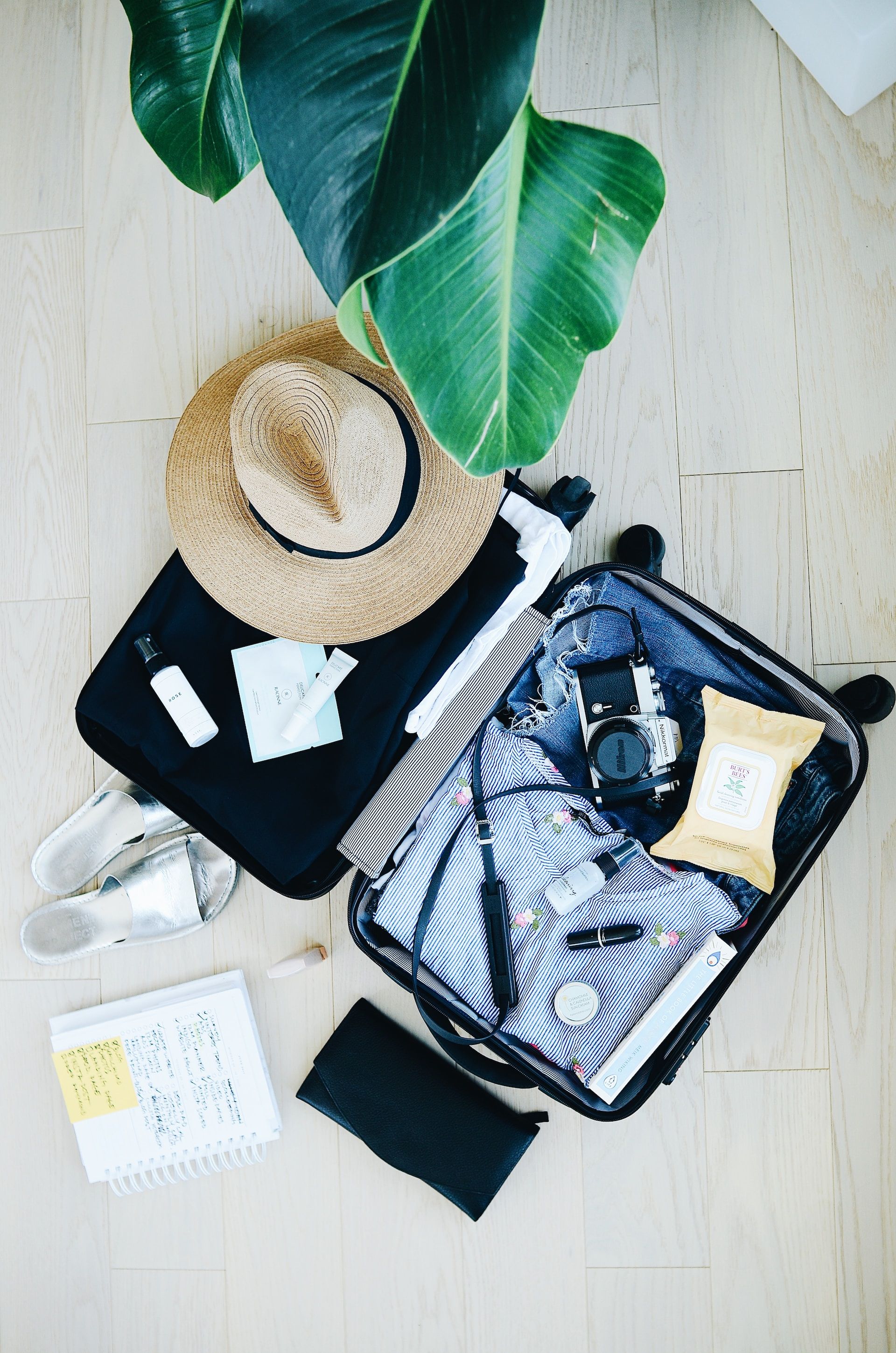 View of items added to a suitcase last minute
Embracing minimalist packing techniques is one way to bring everything needed without spending extra bucks on checking bags. Invest in some packing cubes, think about what you are realistically going to wear and use, and treat suitcase space like it's a valuable commodity because it is.
Why This Works: The fewer bags one checks, the less the flight will cost
Top Tip: Pack items that work with a number of different outfits
6
Use A Credit Card With Travel Points
on Unsplash<\/a>"">
Three credit cards in leather credit card holder 
If one is going to spend the money anyway, why not cash in on some serious rewards? Many credit cards offer points and rewards programs on travel, and one can rack up free flights, hotel rooms, and more simply by using the card.
Investing in one of these great cards is an excellent way to save serious cash on the road.
Why This Works: One can use points for flights, airport lounges, and more
Top Tip: Use the card for travel-related items and pay it off monthly when possible
Related Link: 10 Ways To Travel Cheap For Thanksgiving
5
Airport Shop For Better Deals
on Unsplash<\/a>"">
A plane flying out of Baltimore/Washington International Thurgood Marshall Airport (BWI)
Don't be limited to the hometown airport. Often, nearby airports offer better deals on flights. Driving or taking public transportation to an airport in a neighboring town might make sense to save some extra money.
This all comes down to researching properly, which is why it's best to start one's vacation planning in advance.
Why This Works: Sometimes nearby airports have better deals, and it's worth it to travel there
Top Tip: Factor in the travel time to see if it's worth it
4
Think Outside The Hotel Box
Front Terrace of Kimpton Surfcomber Hotel, Miami Beach, Florida
Thinking outside the hotel box serves travelers well, especially if one is staying in a more expensive destination like London. Hostels are an excellent option where one can find private or shared rooms, a sense of community, and less costly prices.
There are also ample options in larger cities to choose from, and a fair amount in the countryside too.
Why This Works: It's an excellent option for those who need a quick, cheap place to spend the night
Top Tip: Not all hostels are created equal, so research in advance and shop around
3
Look For Free Or Inexpensive Tourist Excursions
on Unsplash<\/a>"">
An aerial view of the city of Bogota, Colombia 
If one is traveling in a larger city like Barcelona, there are plenty of cost-effective tours to go on. Many top places around the world have free walking tours, or one can ask local guides for recommendations.
Ask around and try to support the local economy. Generally, these tours will be less expensive, and one can get a more authentic experience.
Why This Works: The money saved will accumulate over time, and one can use it on more expensive attractions
Top Tip: Many big cities have free walking tours
2
Ask About Discounts
on Unsplash<\/a>"">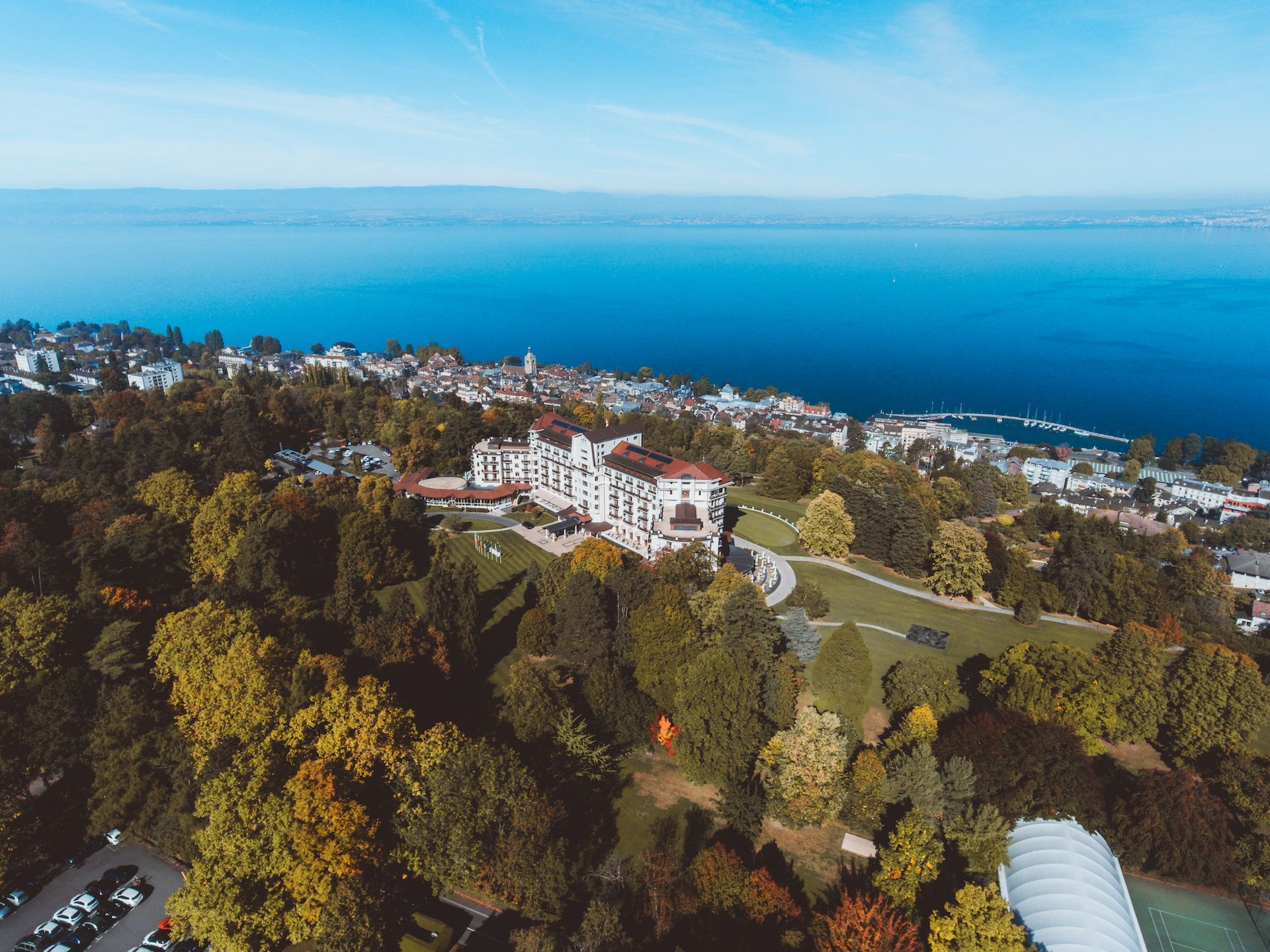 Hotel Royal in Evian-Les-Bains, France
One only knows what discounts are out there if one asks. Bring the student and military ID overseas and ask different excursions, destinations, and restaurants if there are discounts available. It's a small and easy way to save a few dollars on the road.
Why This Works: Sometimes discounts aren't listed, and one might be surprised
Top Tip: Bring the student or military ID for proof
Related Link: 10 Adventurous (And Cheap) Activities To Do While Traveling
1
Cook At The Accommodation
"">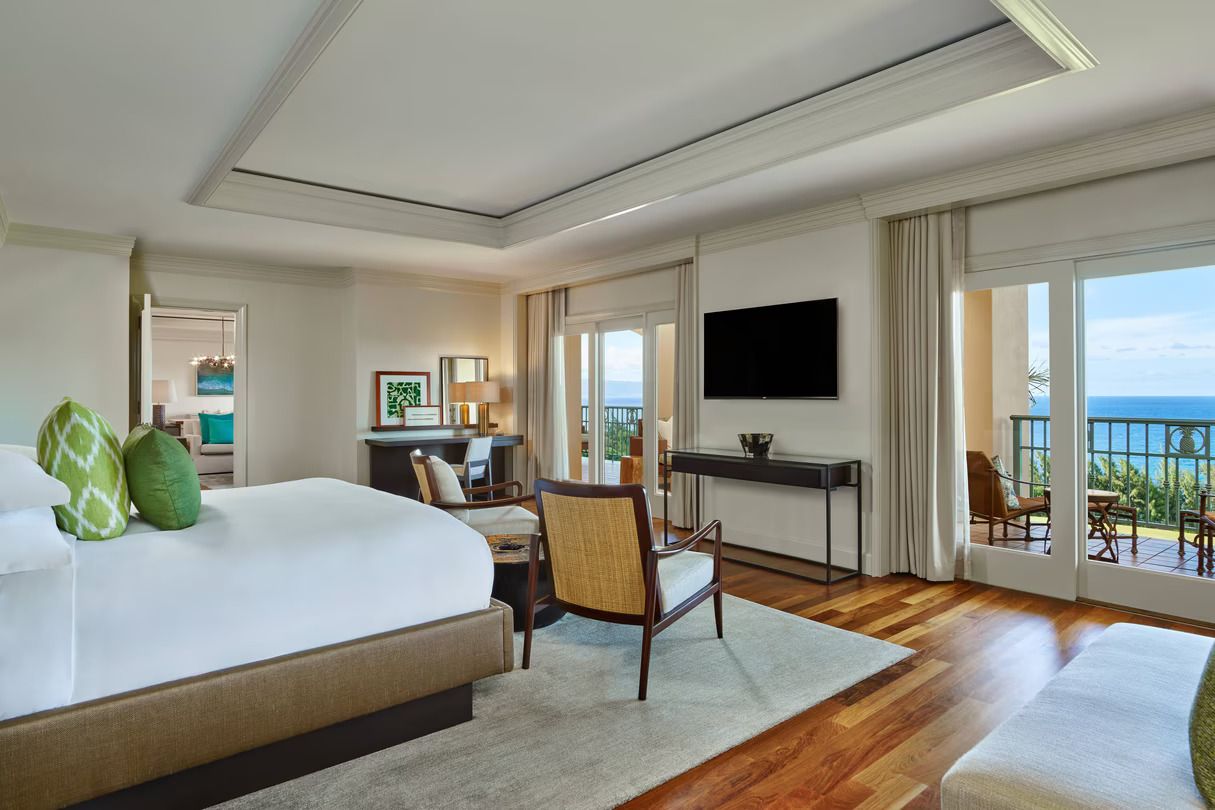 Royal Pacific Suite, The Ritz-Carlton Maui 
Dining out can zap the vacation budget, so cooking in one's accommodation makes good sense whenever possible. Making breakfast or snacks at home is an excellent way to save some cash, and the meals are generally healthier, too.
Why This Works: It's generally cheaper to prepare one's own food rather than order out
Top Tip: If staying a while, do a lot of meal prep on one day and have easy snacks all week
Learning how to travel for cheap can make all the difference whether you're planning an international trip or a weekend getaway.